Out and About at Eagle's Trace
By Jill Dutton
October 12, 2023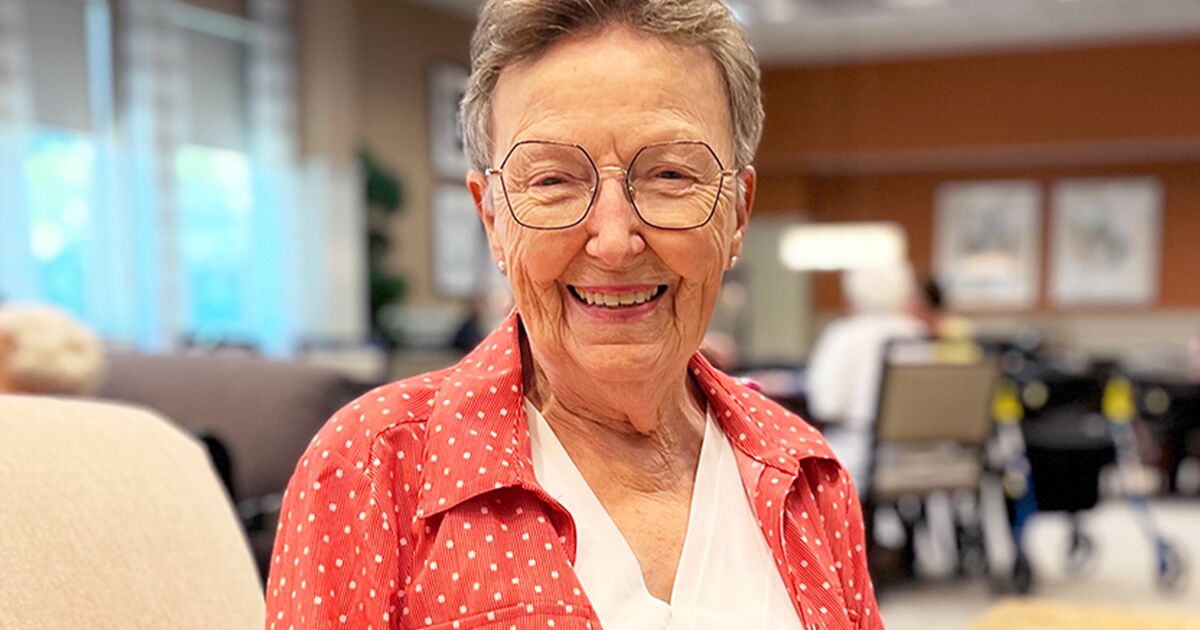 Since moving to Eagle's Trace, an Erickson Senior Living community in West Houston, Tex., in 2009, Pat Osborne has maintained a busy schedule--on and off campus.
But she's not alone. With a passion for serving the local community, Pat and her neighbors volunteer their time to help educate students at Barbara Bush Elementary School in Houston.
"I'm a retired teacher, but not all the volunteers are," she notes. "We all appreciate the opportunity to interact with and educate the students."
Thanks to the community's central location, it's easy for residents to get involved off campus.
"It's the best of both worlds! While residents have everything they might need on campus, it's a real advantage to have so many opportunities nearby," says Resident Life Director Kristen Kennedy. "They form a greater sense of community by meeting new people."
Something for everyone
After settling into her maintenance-free apartment home, Pat reviewed the list of nearly 130 groups and clubs, deciding to join a few, including the Diversity and Inclusion Committee.
"The clubs meet on a regular basis, and they cater to nearly every interest, from shuffleboard and pickleball to educational and discussion groups. Exercise classes at the fitness center are also really popular," says Kennedy. "And with no repairs and unexpected costs to worry about, residents have more free time to pursue their hobbies, old and new."
Now, as co-chair of the Diversity and Inclusion Committee, Pat recently helped organize a diversity and inclusion fair.
"There's such wonderful diversity here, so residents and employees came together to display their cultures, cultural artifacts, and foods," says Pat. "There were African tables with beautiful clothing, a Jewish table, and even Native American and Indian displays. Some of the children of employees came and participated in the event too."
She continues, "It was a free event, and everyone enjoyed sampling the different foods and seeing the beauty of the diversity at Eagle's Trace."
And after realizing her neighbors' shared interest in volunteering, Pat was able to form a group of her own.
Giving back
Since 2012, Pat's volunteer group--now totaling 12 members--visits music students at Barbara Bush Elementary School two times a month. The volunteers reinforce skills that students have learned in their lessons, helping them with retention through exposure.
"Barbara Bush is culturally diverse," Pat says. "Students speak 30 different languages. There are so many ethnicities, including Japanese, Ukrainian, German, and Indian."
One year, Pat invited the students to play their pieces at Eagle's Trace.  
"The students performed solo songs as well as a group performance," recalls Pat. "Residents, parents, and the students were thrilled with the event. It brought the local community to Eagle's Trace. Our volunteer work enriched the lives of many."
Group outings 
In addition to volunteer outings, residents like Pat enjoy traveling off campus--via community shuttle or their own cars--to check out new exhibits at local museums, see the performing arts at Miller Outdoor Theater, and attend sporting events.
"Sometimes, we'll go to the Main Street Theatre, followed by a meal at a restaurant. It's another fun way to experience community off campus with friends from Eagle's Trace," Pat says.
Whether you're interested in a family-friendly trip to the movies or a relaxed wine tasting for two, Eagle's Trace has you covered.
"Our location makes it easy to access off-campus events and activities. It's really convenient for residents to drive into the city to watch the Astros, Texans, and Rockets, our local sports teams," says Kennedy. "There's even a resident-run activity club that plans road trips and adventures to the symphony, so there are always opportunities to explore what's nearby."
'Community and connection'
Erickson Senior Living communities like Eagle's Trace are redefining retirement living by offering residents an unparalleled lifestyle that combines convenience, opportunity, and the joy of being a part of something greater.
"No matter if you get involved on or off campus, there are significant benefits to maintaining an active lifestyle," says Kennedy. "It enhances your physical and mental health. Whether you like participating in on-site fitness classes or driving to the city with a group of friends to catch a play, Eagle's Trace offers a retirement filled with community and connection."
Back