With innovation, Eagle's Trace emerges as industry leader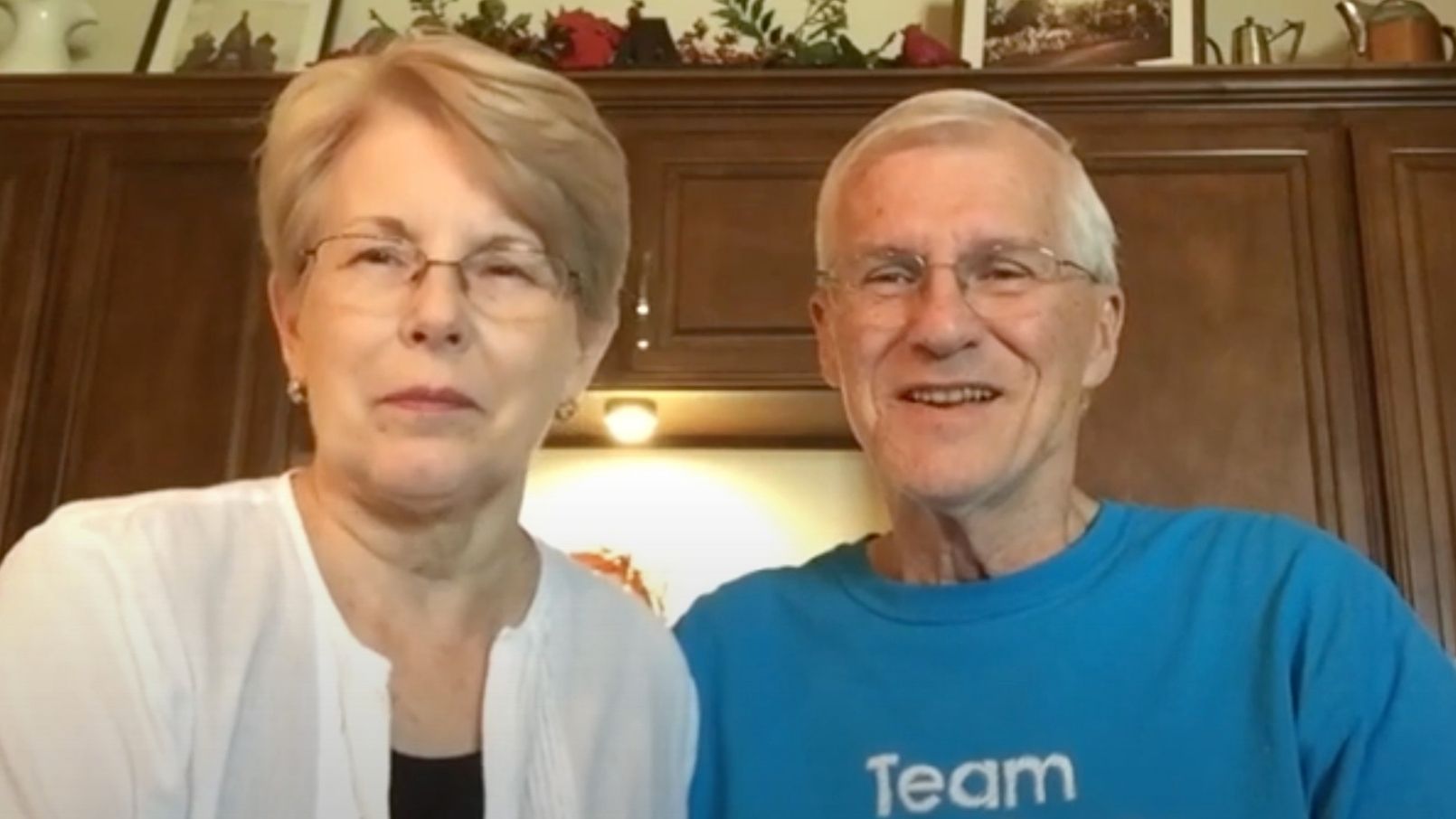 As president of the Resident Advisory Council at Eagle's Trace, the Erickson Living-managed community in West Houston, Gordon Gaecke has a unique view of how the community's executive team managed all phases of the pandemic response.
"The pinnacle of how they served us were the multiple, well-organized vaccination clinics on campus," says Gordon. "A common theme voiced by our residents was how blessed they were to live at Eagle's Trace throughout the pandemic."
In fact, with 92 percent of residents already receiving the vaccine, the community is looking ahead with hope and confidence.
One year ago, when news of the pandemic swept the globe, changes at Eagle's Trace came swiftly as COVID-19 cases escalated around the world. The executive team acted decisively and with innovation, creating new standards of operational excellence to protect the health and well-being of residents and staff.
"Eagle's Trace and our corporate partners at Erickson Living worked together from the outset of the pandemic to activate a comprehensive plan to protect the health and wellbeing of those who live and work at our community," says Executive Director Stephen Aigner. "I'm proud of the innovation and dedication displayed by every employee involved in this effort."
The culinary professionals at Eagle's Trace adapted their carry-out and delivery meal programs to meet public health guidelines. The community rolled out a concierge program, which included doorstep delivery of newspapers, packages, mail, and everyday conveniences.
Telemedicine appointments across the Erickson Living enterprise rose to 50,000 in 2020, maintaining continuity of care and same day access to on-site full-time physicians.
"From the very start we worked together across all the Erickson communities with the simple guiding principle of preventing as many cases as possible by designing and implementing the very best infection prevention protocols," says Matt Narrett, M.D., chief medical officer for Erickson Living.
Aigner gave televised updates throughout the pandemic response which aired in resident apartments on the community's closed circuit television channel. Resident life staff also used television to create engaging and unique content for residents.
"We were able to remain active and engaged in our apartment homes thanks to the creativity and extra efforts of our staff," says Gordon. "Among other things, we could exercise to specially designed fitness videos, engage in online games, watch special movies, and even attend virtual faith services in our in-house television station. Everyday heroes in our Resident Life department made this possible."
Donna Craig, who has lived at Eagle's Trace since it opened in 2005, says past experience has taught her the community can weather even the toughest conditions.
"I felt absolutely enormous pride, overwhelming pride, in both residents and management," says Donna. "Here we had a really big challenge, bigger than the hurricane [Harvey]. I watched people come together, and in full confidence that our management had a steady hand on the helm, I knew we were going to get through this just fine."
As amenities and services began to safely and thoughtfully reopen, activity in the sales office also picked up.
"Demand is high for the Eagle's Trace lifestyle," says Sales Director Pam Burgeson. "We've welcomed 76 new residents since March 2020. Just like the rest of the community, our sales team adapted to meet future residents and priority list members in the manner they felt most at ease. Whether it was a traditional in-person appointment or a virtual tour, their comfort was our priority."
The future is bright at Eagle's Trace as the community prepares to open a new independent living residence building in April 2021. Austin Square will bring 150 new apartments and an array of new amenities to the bustling campus.
"We see every day how our amazing staff is planning and working hard toward returning to the wonderful 'normal' way of life we've enjoyed over our years of living at Eagle's Trace," says Gordon. "We wouldn't want to be anyplace but Eagle's Trace during these times."
Comfort, quality care, and community are just a few of the hallmarks of Eagle's Trace. Request a brochure or schedule an appointment with the sales team at 281-496-7676 to learn more.
Back