On-the-Go Resident Makes the Most of 'Retirement' at Eagle's Trace
Jill Dutton
November 28, 2022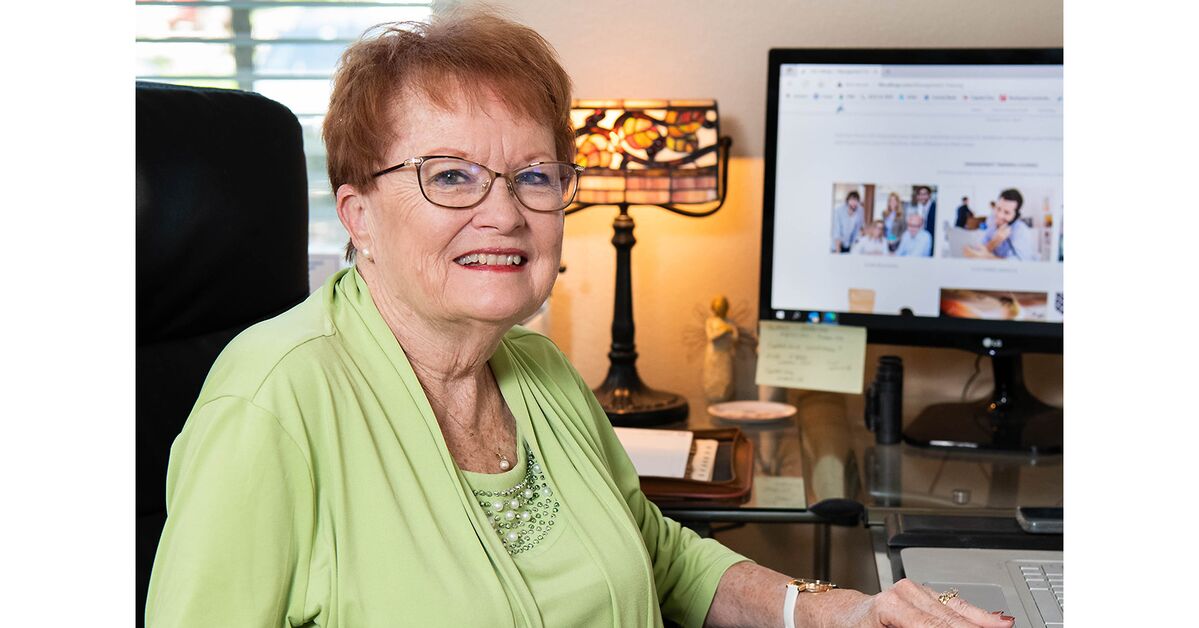 Thanks to the maintenance-free lifestyle at Eagle's Trace, an Erickson Senior Living community in West Houston, Tex., Pamela Grant is able to live her "retirement" years to the fullest.
"I just returned from a European vacation," says Pamela. "By working part-time in this environment, I have the freedom to enjoy an active lifestyle at Eagle's Trace and fund my travels."
Pamela worked in corporate management for 22 years before earning her master's degree in occupational education. From there, she became a management consultant and has been working in the field ever since. 
"I'm 74 now. Something inside me keeps saying, 'Maybe I'll retire when I'm 80,' but I don't know!" Pamela says. "I love what I do, and I have for all 30 years. I like working with people from different walks of life, different careers."
A new home office
When Pamela and her husband Richard moved into their apartment home at Eagle's Trace in 2019, her dream of continuing remote work came true. Pamela set up a corner office in their bedroom, complete with a computer, telephone, and printer, where she works two-and-a-half days a week.
"I have to tell you; the commute is hell! It's about 10 feet from my bed to my office," she jokes. "Moving my office into the bedroom was an easy transition. When I'm sitting at my desk during the day, I look out at the water fountains in the lake. It's a very comfortable place for me now."
Her job - done over the phone, mostly - involves coaching supervisor- and manager-level employees, as well as teaching communication skills and conflict and stress management. Pamela says she coaches up to 10 clients in one day.
In fact, she was previously working three-and-a-half days a week, but found that "there was too much fun to have" at Eagle's Trace.
Serving the community
By shortening her flexible work schedule, Pamela gained even more free time to take advantage of the groups and activities at Eagle's Trace.
"I love watching the entertainment here, such as the musical shows held several times each month," notes Pamela. "I'm currently the chair of the resident life committee, I serve as a resident ambassador, and I'm about to join the chorus. I just need to rearrange a few of my appointments to make sure I'm available to go to practice."
As part of the resident life committee, Pamela helps organize multiple charity projects each year, including a clothing drive, a book drive at Christmas time for elementary school children, and raising funds for the local fire department. In addition, for Independence Day and the winter season, the committee hosts a community-wide door decorating contest.
Another reason she cut back on her work hours, Pamela says, was to create more time to volunteer with Richard as a resident ambassador.
"I wanted to make sure I was available on Thursdays to come meet people. It's so much fun!" she says. "We go to marketing events and speak with people who are interested in moving here. It's a chance for them to ask questions of current residents and learn about real-life experiences here."
Staying active
But her busy schedule doesn't stop there. Pamela notes that she's also a member of two of the three wine clubs at Eagle's Trace.
"The wine clubs are really popular. When the two new residence buildings open, I wouldn't be surprised if a fourth wine club starts up," she explains.
As an avid walker, Pamela finds any opportunity to walk around the 72-acre community with her Dachshund named Buddy, who seems to enjoy their strolls past the lake. When she's looking to boost her heart rate even more, she signs up for Cardio Pump exercise classes at the fitness center.
Looking ahead
While Pamela appreciates her jam-packed social calendar, she grounds herself by completing occasional research, filing additional paperwork, and volunteering her work-related talents when she can.
Pamela founded Career Callings, a program offered to waitstaff at Eagle's Trace, to help young adults find what they're passionate about.
"I found that a lot of [the student servers] weren't going to college because they didn't know what they wanted to major in," explains Pamela. "So, we held a workshop for them and gave them the information they needed to apply for scholarships."
When asked about her future as a consultant, both for her clients and the waitstaff at Eagle's Trace, she says, "I can't imagine quitting anytime soon!"
To learn more about affordable, independent senior living at Eagle's Trace, request your free brochure to get the scoop on amenities, floor plans, and so much more.
Back