Celebrating Religious Diversity at Eagle's Trace
By Jill Dutton
March 21, 2023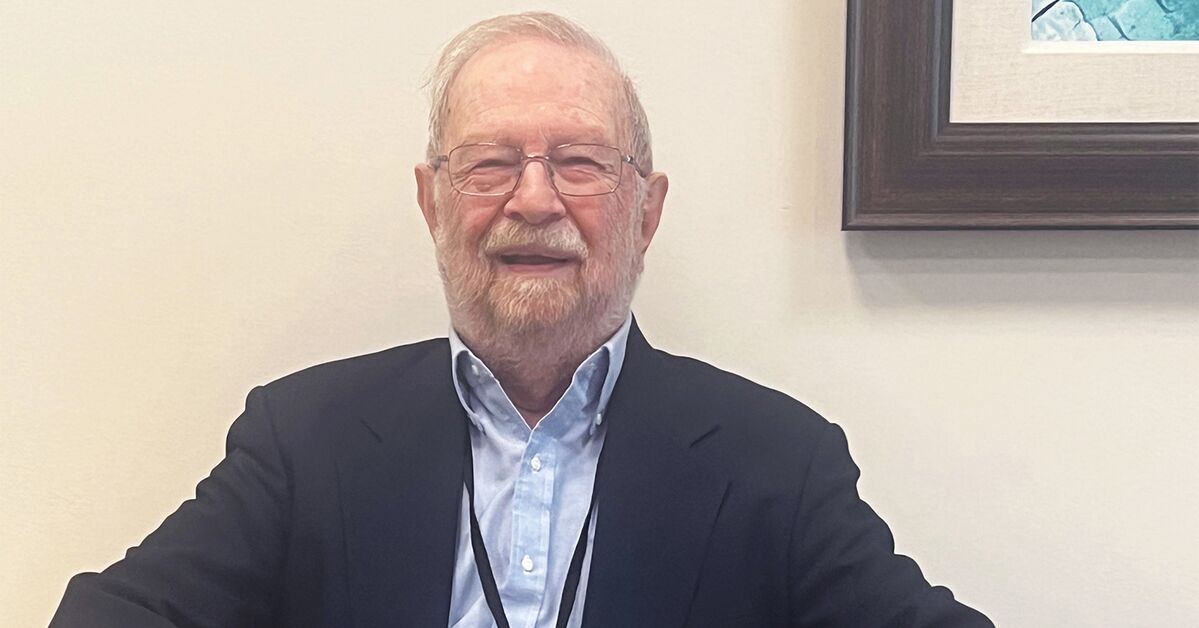 When Robert J. Hesse, Ph.D., was searching for a retirement community, finding a welcoming, supportive environment was number one on his list of requirements.
As the cofounder and chairman of Contemplative Network, an interfaith group that establishes ministries to provide research and published studies on the healing power of prayer, Robert was eager to implement a prayer group at his future home that would expand upon his mission.
Once he learned about the diversity and belonging committee at Eagle's Trace, an Erickson Senior Living community in West Houston, Tex., he was sold.
"The committee was a huge selling point," notes Robert. "Eagle's Trace strives to bring attention to how diverse the community is, especially in terms of spirituality, which is really important to me."
Finding comfort in familiarity
Kristen Kennedy, director of resident life at Eagle's Trace, says that having such a wide range of diverse religious groups on campus is appealing to many residents.
"We have residents that identify as Catholic, Protestant, Jewish, Buddhist, Episcopalian, Lutheran, Methodist, and Presbyterian - just to name a few!" says Kennedy.
The Protestant denominations gather together on a monthly basis for services, such as Lutheran and Episcopal communion. A retired Catholic priest who lives at Eagle's Trace offers Mass twice a month, and the Jewish community is very active as well.
"New residents often reunite with someone they went to church with years ago, which can make a big difference," adds Kennedy. "Building connections with people of the same faith helps residents who may feel unsure about their new environment get settled in. Sometimes, attending communion or joining a Bible study group is all it takes to break the ice."
Interfaith traditions
Robert, who is a permanent Catholic deacon in the Archdiocese of Galveston-Houston, as well as the author of Faith and Science: A Journey into God's Mystical Love, says that since moving to Eagle's Trace three years ago, his faith and his prayer group have truly flourished.  
"At Eagle's Trace, I focus on teaching the practice of contemplative prayer," explains Robert. "There are similar types of contemplative prayer in every faith tradition: Kabbalah [Judaism], Sufism [Islam], and mysticism [Christianity]. Basically, it's silent prayer."
Once a week, the group hosts a silent prayer for anyone who is interested in joining, regardless of their faith. The silent prayer, which is offered up to whatever causes people bring with them, is paired with a reading of sacred word.
"We'll have contemplative prayer for about 20 minutes, and then someone will read an inspirational reading," says Robert. "This interfaith practice is so special, as people from different backgrounds get to come together in a safe space."
Taking the lead
Like Robert, Alan Groudan was pleased to find a welcoming faith community at Eagle's Trace.
Soon after he moved to Eagle's Trace five years ago, Alan joined the group of Jewish residents who gather for Friday night Shabbat service.
"After identifying those who need some extra prayers, we pray over wine and bread, asking for health and recovery," says Alan. "Occasionally, we also say a Kaddish prayer for people who have just passed away, or the Kaddish prayer on what's called Yahrzeit for the anniversary of a loved one's passing."
Alan also notes that there are some educational opportunities, such as lecture series, for those who are unfamiliar with the Jewish faith. And, before some holidays, a rabbi will visit campus.
"A rabbi once visited us for Sukkot and brought a portable sukkah," says Alan. "We could stand inside it and say a prayer."
Now as the leader of the Jewish community at Eagle's Trace, Alan says that he is excited to create more opportunities for his neighbors to celebrate their faith and bond with one another - just as he was looking forward to doing as a new resident.
Staff support
Robert and Alan agree that having staff support is the best part of moving to a welcoming, diverse community like Eagle's Trace.
"We're delighted that Eagle's Trace offers us a chance to do the things we did our entire life, while living independently," says Alan. "And that only happens because of the wonderful staff here."
Alan notes that, during Passover, the dining services staff created a lovely Seder meal.
"Each religion has traditions that are central to its beliefs, and it's important to residents to uphold those traditions in the community where they choose to live," says Kennedy. "We're happy to help make everything happen!"
To Alan, his Jewish faith and his home at Eagle's Trace have one thing in common - connection. "We share similar values and life stories, which helps us connect with others and foster friendships."
To learn more about affordable, independent senior living at Eagle's Trace, request your free brochure to get the scoop on amenities, floor plans, and so much more.
Back