Life At Devonshire Enhanced by PGA National Membership Privileges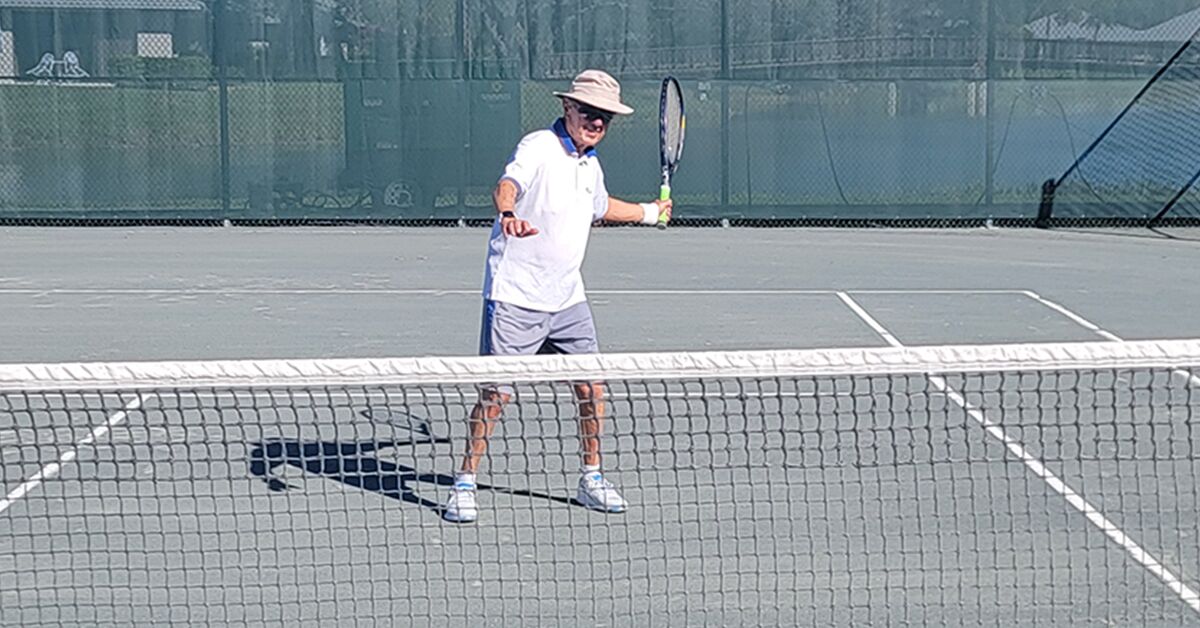 "For the last 36 years, long before our move, we've taken advantage of the benefits of PGA National Resort membership," says Howie Kesslin, who lives with his wife Ruth at Devonshire, the Erickson Senior Living community in Palm Beach Gardens, Fla.
"It's one of the main reasons we came to Devonshire," he adds. "Enjoying the amenities and spending time with neighbors is a big part of our daily life. After all these years, I am still involved in tennis and swim at PGA. I also go to the gym there."
Located within the PGA National Community, Devonshire offers the best of both worlds. In addition to all of Erickson Senior Living's enviable services, community members can enjoy the world-renowned amenities at PGA National Resort. Those amenities are even more exceptional now, since the completion of the resort's stunning $100 million revitalization.
"These updates have excited everyone, whether at Devonshire or in the local community," says Sales Director Christine Hansen. "The transformation ensured the resort's status as a center of world-class golf and tailored luxury. And the best part? Membership privileges at this exclusive resort are extended to all Devonshire community members."
Howie notes that, even before the resort's impressive updates, Devonshire's ties to PGA National Resort were a huge draw.
A change of plans
In 1997, while living in Manhattan, the Kesslins built a house in Palm Beach Gardens to escape the cold New York winters. After becoming members at PGA National Resort, the couple enjoyed taking advantage of the tennis, golf, swimming, and opportunities for social engagement.
In 2005, they left Manhattan and became full-time Florida residents. Four years ago, they moved just down the road to Devonshire.
"When we moved into our Florida house, we hadn't thought about moving to Devonshire. In fact, it was the furthest thing from my mind," explains Howie, with a laugh.
But when Ruth suffered a severe reaction to a medication she was taking, Howie began considering the idea. In addition to the wealth of convenient, on-site amenities and a maintenance-free environment, the community also offers additional levels of health care, if needed.
"She could hardly move, and it scared the hell out of me," he says. "That experience led us to start exploring Devonshire as an option. We visited the community on multiple occasions, even inviting friends to enjoy dinner with us and to see what life was like there."
Peace of mind
The Kesslins became increasingly impressed with Devonshire, appreciating the community's friendly staff and top-notch amenities and services.
"One day, I realized that I enjoyed being at Devonshire more than I enjoyed my time away from Devonshire," says Howie. "The community here is phenomenal. Everyone is so friendly and the staff is remarkable!"
As existing members of PGA National Resort, the added peace of mind that Devonshire's continuing care provides was all they needed to seal the deal.
Impressive upgrades
The Kesslins, like many of their neighbors, appreciate the recent upgrades to the resort, which further enhance Devonshire's offerings and provide unmatched benefits to both community members and their families.
"Moving to Devonshire automatically gives you membership to this wonderful country club," says Howie. "And, there's no additional cost, even after the recent $100 million renovation! The upgrades are impressive."
These updates include extensive renovations to the world-class PGA National Resort Hotel, new restaurants led by celebrity chefs, a new spa, a reimagined members-only clubhouse, and the addition of two golf courses designed by Andy Staples.
In addition, two pickleball courts were added to the PGA National Sports and Racquet Club, bringing the resort's total to six. The club also boasts a five-lane, saltwater lap pool; expansive cardio and weight training rooms; two aerobic studios; and a spin room with video monitors.
"Thanks to these upgrades, the entire resort is now more family oriented," Howie says. "When our family comes to visit, we always go to PGA National Resort together to play tennis or go swimming. Our granddaughter was here for two weeks last summer, and she really enjoyed her time here."
Enjoying life
Howie, who enjoys speaking with prospective and future community members, encourages people to visit to experience all that life at Devonshire - and at PGA - has to offer.
"There is a lot of living to do here!" he says. "The resort is just one way of the many ways to get involved, meet new people, and enjoy life."
To learn more about affordable, independent senior living at Devonshire, request your free brochure to get the scoop on amenities, floor plans, and so much more.
Back