Devonshire's Updated Amenities Support Community Members' Well-Being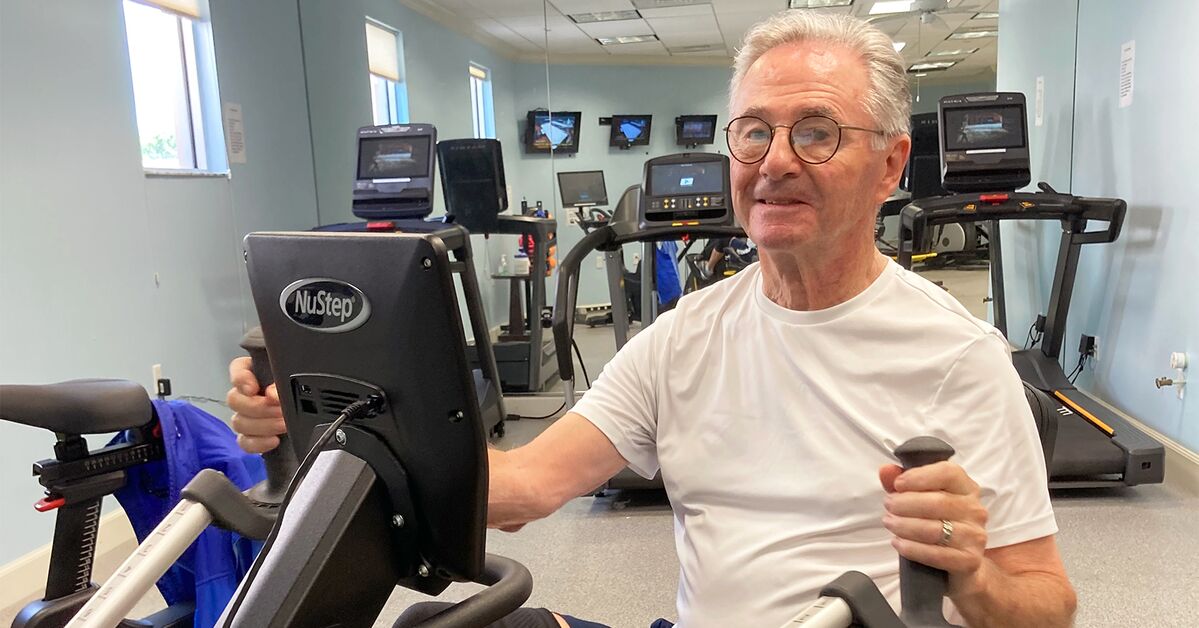 When John Mirtz moved to Devonshire, an Erickson Senior Living community at PGA National in Palm Beach Gardens, Fla., earlier this year, he was ready to take advantage of the community's many fitness offerings.
"Fitness has always been an important part of my life," says John. "When I first visited Devonshire, I was impressed with the fitness center."
To his luck, John's move coincided with new additions to the fitness center - thanks to the support of Erickson Senior Living's Well-Being Fund.
Enhancing well-being
This year, Erickson Senior Living provided a multimillion-dollar investment, through its Well-Being Fund, to support the addition of enhanced health and well-being programs and services to community members.
Incorporating findings from the company's research partnership with Harvard University and the Benson Henry Institute (BHI) for Mind Body Medicine at Massachusetts General Hospital, these additions are designed to enhance the physical, emotional, and social well-being of community members.
In 2021, residents at selected Erickson Senior Living communities participated in the Embrace Well-Being and Flourish study, which used the BHI's SMART (Stress Management and Resilience Training) curriculum to provide them with practical strategies for managing stress and improving resiliency.
Results of the study showed statistically significant changes, including increases in resilience, coping, and positive emotions, while decreases in distress and social isolation were seen.
Seeing the investment
Residents at all Erickson Senior Living communities now have greater access to tools and strategies that support resilience and overall health and well-being. Examples include Wellbeats, a new fitness app which allows community members to participate in on-demand and live exercise, yoga, and meditation classes from any location.
"It's been an exciting year," says Executive Director Brad Andrus. "As a result of the Well-Being Fund, community members now enjoy activities and updated amenities that help them live healthier, happier, and longer lives."
At Devonshire, community members also gained state-of-the art fitness equipment and technology, such as Echelon Connect bikes.
Personal benefits
As a lifelong fitness enthusiast, John was pleasantly surprised by the capabilities of the new fitness equipment. He also appreciates how his neighbors, with a variety of health and fitness goals, are able to get the support and guidance they need.
"Remy Harwood, our fitness coordinator, personalizes the fitness experience," explains John. "When I first moved in, I went to the fitness center and shared with her my background, as well as my strengths and weaknesses. With that information, she was able to come up with a series of programs. As I progress, she adds to my workouts. Working side-by-side in this way, I now think of Remy more as a friend than a personal trainer. I know that my success is important to her."
The community also added a private fitness studio, hosting an array of classes such as tai chi, boxing, and balance programs.
"All of these new classes are very well attended," adds John. "I appreciate the fact that Remy is continually looking for new ways to help us reach our goals."
Connect and reflect
But the enhancements didn't stop at the fitness center. One of Devonshire's largest projects was the renovation of the Stratford Theater, the community's premier location for lectures, concerts, movies, and other large group gatherings.
The addition of wood flooring to the Stratford created an ideal spot for the community's first, 7-week ballroom dancing course. And with the purchase of appropriate equipment, community members can also utilize the wooden floor as a regulation-sized, indoor pickleball court.
"We were also fortunate to receive a new sound system, lights, and a projector with Bluetooth and enhanced audio capability for the Stratford," says Community Resources Manager Marty Bores.
And in an effort to promote spiritual wellness, Devonshire recently opened a meditation room designed for solace and reflection. The space is used for a variety of worship gatherings, as well as group support meetings.
"It's a beautiful meditation room, painted in muted blues and greens, decorated with plants and a water feature," says Bores. "It's peaceful and private - the perfect place to reflect, either alone or with a small group. It's so important to have both. Time with others and time with yourself, that is."
Looking ahead
With a new year on the horizon, John looks forward to continuing his personal wellness journey.
"Over and above the benefits to my physical health, Devonshire is a very positive, pleasant place to be," he says. "If you are by yourself like I am, it's easy to sit at home and not do anything. However, living here, I am surrounded by encouraging, supportive people and many, many things to do."
Invest in your future self at Devonshire. From top-notch amenities to affordable, maintenance-free apartment homes, you are sure to live your retirement to the fullest. Request more information today!
Back