Retire Your Worries at Brooksby Village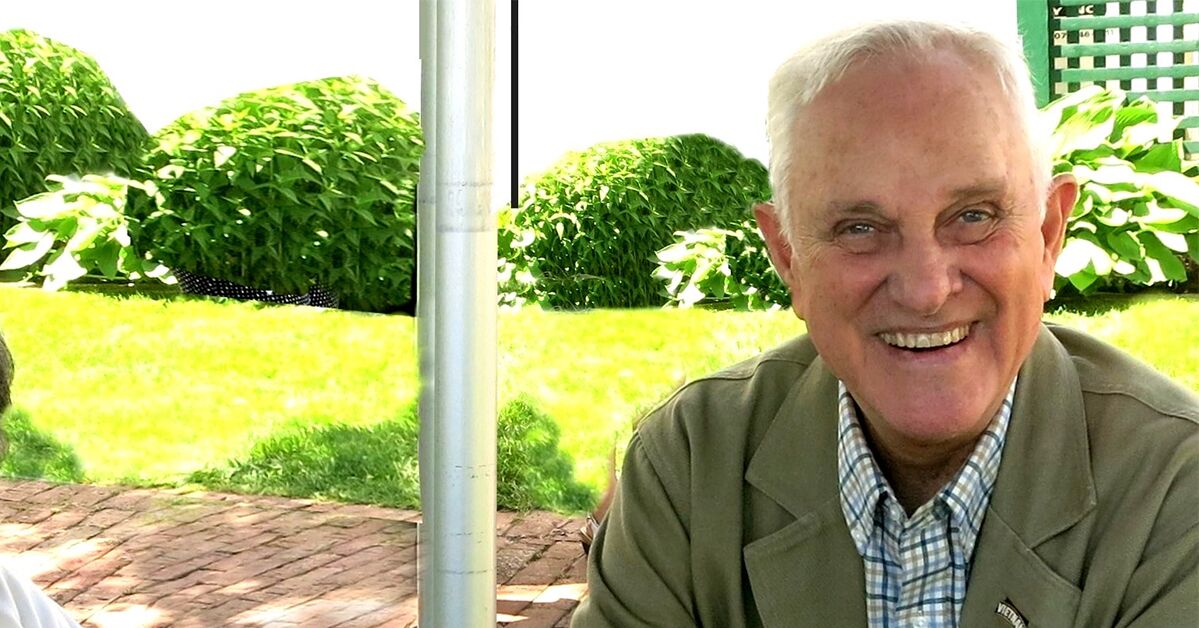 In 2013, Texas residents Stan and Judy Stephenson relocated to Dover, N.H., to be closer to their daughter.
Attracted to the amenities, financial value, and stability that Brooksby Village, the Erickson Senior Living community in Peabody, Mass., offered, the couple made another move just five years later.
Since embracing the community's maintenance-free lifestyle, Judy and Stan have noticed significant savings.
"Moving to Brooksby positively impacted our expenses," says Stan, who appreciates paying one affordable monthly bill.
One monthly cost
The heart of Brooksby's financial model is a monthly service package, which bundles all expenses into one predictable cost.
"People may think that because they no longer have a mortgage on their current house, they are living for free. But realistically, maintenance, utility bills, and other unpredictable expenses can cost a pretty penny," says Sales Director Gina Fernandez. "That's why the predictability and affordability of our monthly service package are so attractive."
The monthly service package includes heating and air conditioning; all utilities, including landline phone and Wi-Fi; a chosen meal plan at on-site restaurants; maintenance, including appliance repair and replacement; regularly scheduled transportation; 24-hour security and emergency response; and much more.
"Given everything that's included, our monthly service package is the best deal in town!" adds Fernandez.
Convenient amenities
For Stan and Judy, the regularly scheduled transportation and on-site amenities have made life a lot easier - and cheaper.
"Cars are nice, but they are also expensive," Stan says. "Overall, our car expenses, including insurance, gas, and minor repairs, are much lower since moving here. It is not uncommon for me to go a week or more without using my car."
The active couple used to drive to a local gym near their old house, but now they have access to a state-of-the-art fitness center just steps away from their apartment home.
"We have a great fitness center, including a swimming pool, here at Brooksby," Stan says. "And there are excellent fitness specialists to guide you, if you're interested. Why drive somewhere when you can walk indoors to a fitness center?"
Climate-controlled walkways connecting all the buildings on campus also lead Stan and Judy to the on-site medical center, which they visit for routine doctor visits. For specialists, the couple travels off campus using Brooksby's shuttle service.
The Stephensons also utilize the shuttles that make rounds to local stores, grocers, malls, the post office, eateries, and entertainment venues.
"Brooksby schedules multiple trips each week to nearby museums, theaters, shows, and casinos for a nominal fee. These trips eliminate a lot of our car expenses too," Stan says.
Peace of mind
Brooksby's financial model is also made up of a 90% refundable entrance deposit,* which secures the apartment home of your dreams and provides peace of mind for the future. If or when you leave the community, your investment will be returned to you or your beneficiaries.
And Brooksby's Home for Life promise - made possible through the Resident Care Fund, which provides financial assistance to residents who, through no fault of their own, outlive their resources - also reassured Stan and Judy that they would be taken care of.
"Peace of mind, for both residents and their family members, is what makes Brooksby such a wise investment," says Fernandez. "In addition, we follow a fee-for-service model, which means that residents only pay for health care services if and when they need them, as opposed to a life care model that requires upfront payment."
She continues, "Everything adds up to a stable, secure retirement!"
Investing in the future
Stan and Judy are making the most of their maintenance-free lifestyle, taking advantage of the community's amenities and activities - which continue to grow and evolve.
With a $4 billion expansion plan and $450 million investment to update and enhance existing communities, Erickson Senior Living continually strives to increase value for all residents.
"Brooksby Village is always evolving with the times. We stay at the forefront of continuing care retirement communities," says Executive Director Tracie Bettano. "This means that our residents get the most out of their investment."
"So many of these amenities offer tremendous value," agrees Stan.
Like the Stephensons, you've worked hard to save and plan for a financially stable retirement. Brooksby Village makes it easier to enjoy this next exciting chapter.
Invest in your future self at Brooksby Village. From top-notch amenities to affordable, maintenance-free apartment homes, you are sure to live your retirement to the fullest. Request more information today!
*As per the Residence and Care Agreement.
Back