Out And About at Brooksby Village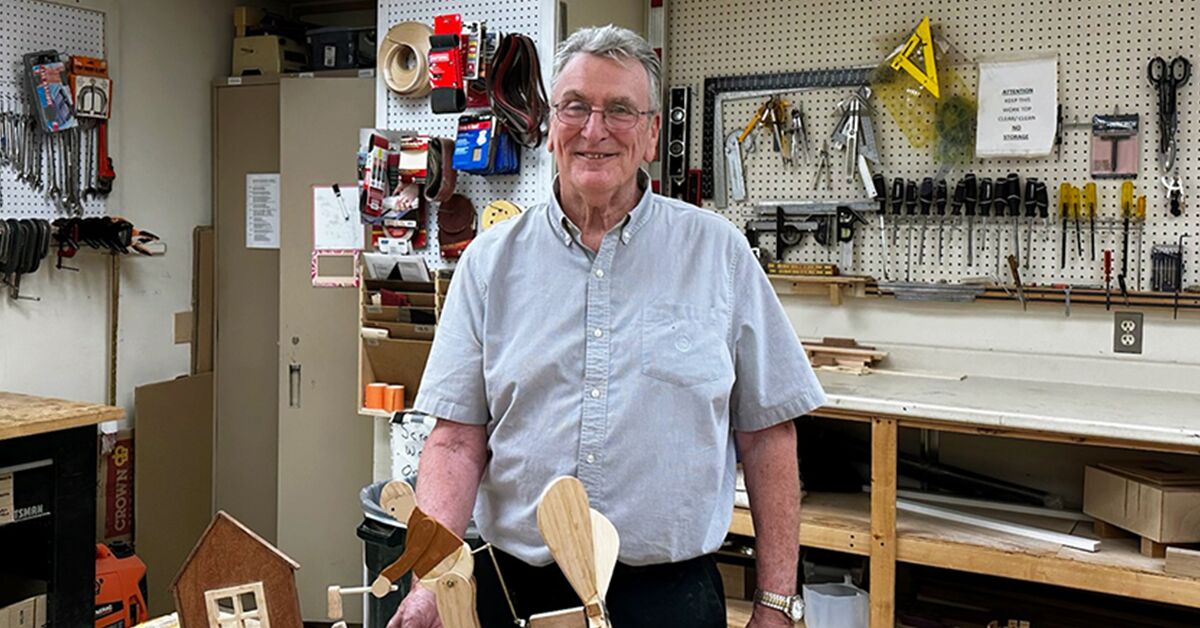 Residents have everything they need to enjoy a vibrant lifestyle at Brooksby Village, the Erickson Senior Living community in Peabody, Mass. From on-site clubs and fitness classes to dining with friends at high-quality restaurants, there's no shortage of ways to get involved.
But they also enjoy the benefits of the larger community, whether it's volunteering, taking in a show, or visiting Peabody's downtown during the holidays.
A central location
Bill Phelan, born and raised in Somerville, Mass., was no stranger to Peabody when he moved to Brooksby with his late wife Joan. 
"We raised our family in North Reading, which is right down the road from Brooksby," says Bill. "Peabody is a central area. It's excellent around here. There are restaurants and theaters--all within 10 miles. And my family, except for my granddaughter, are within 10 miles too. She's up in Maine, which also isn't too far!"
Like all Erickson Senior Living communities, Brooksby offers the best of both worlds--local volunteer and cultural events paired with exciting on-campus happenings keep residents like Bill active and engaged.
'Involved in everything'
Bill discovered Brooksby when he and Joan were looking for a retirement community for his parents. 
"When I came up here and saw it, I said, 'I think I like this place.' So, I brought Joan, because we plan quite ahead," Bill recalls. "I joined the priority list at 57!"
As priority list members, Bill and Joan learned more about the community's maintenance-free, active lifestyle and gained right of first refusal on their desired apartment home.
"We moved in when we were 65, and we hit the ground running," he says. "Joan got involved in everything." 
And Bill is just as involved as he was when they moved in 11 years ago. "There's always something going on around here," he says. 
On campus, Bill serves as an ambassador, meeting with prospective residents and introducing them to what the community has to offer. He enjoys the woodshop and is a member of the Theater at the Pond group. As a Vietnam War-era navy veteran, he belongs to Brooksby's veterans' group as well. 
"We offer an array of amenities and activities across our 90-acre campus. There's a club for practically every interest here. In addition, our partnerships with area organizations and educational institutions keep residents engaged," says Sales Director Gina Fernandez. "But don't forget--Boston is just a stone's throw away!" 
Plan a day trip
The city of Boston--and the greater New England area--abounds with cultural and sporting events, shopping, volunteer programs, and more, all of which you can enjoy with family and friends.
"Catch a Red Sox game, visit arts and entertainment venues, or stop at local shops for the perfect holiday gifts. The possibilities are endless. Residents can drive themselves or they can take advantage of our community's shuttle service. Brooksby plans some special trips and excursions, too," adds Fernandez. 
"I like to be entertained and spend time with family. We just went to see The Buddy Holly Story up in Maine," says Bill. "I go to Prescott Park, on the waterfront in New Hampshire, for outdoor theater. Sometimes, I'll get the family together and go into town at Christmastime for a show. We're very active in the community."
Bill is just one of many residents who also loves strengthening community ties by volunteering.
Off campus, he's a member of the USS Wasp Association, a group for active and former crew of USS Wasp aircraft carriers, and volunteers as a driver for the town of Peabody. "I take veterans to hospitals when they need transportation," he explains. 
Staying engaged
Matthew Connery, Brooksby's resident life director, notes that having access to the local community makes it even easier for residents to pursue a wide range of activities. 
"We're proud that all aspects of engagement--social, cultural, and intellectual--are available to our residents every day," he says. "We're only 15 miles north of Boston and one town away from the ocean. The area's academic footprint bolsters our museums and creative arts. From the shadow of American history to the allure of a maritime lifestyle, the greater Boston area we're a part of leaves no interest unrepresented."
Thanks to Brooksby's state-of-the art amenities, on-site clubs, and convenient location, residents like Bill are making the most of their retirement.
Invest in your future self at Brooksby Village. From top-notch amenities to affordable, maintenance-free apartment homes, you are sure to live your retirement to the fullest. Request more information today!
Back