Fostering A Family of Friends at Brooksby Village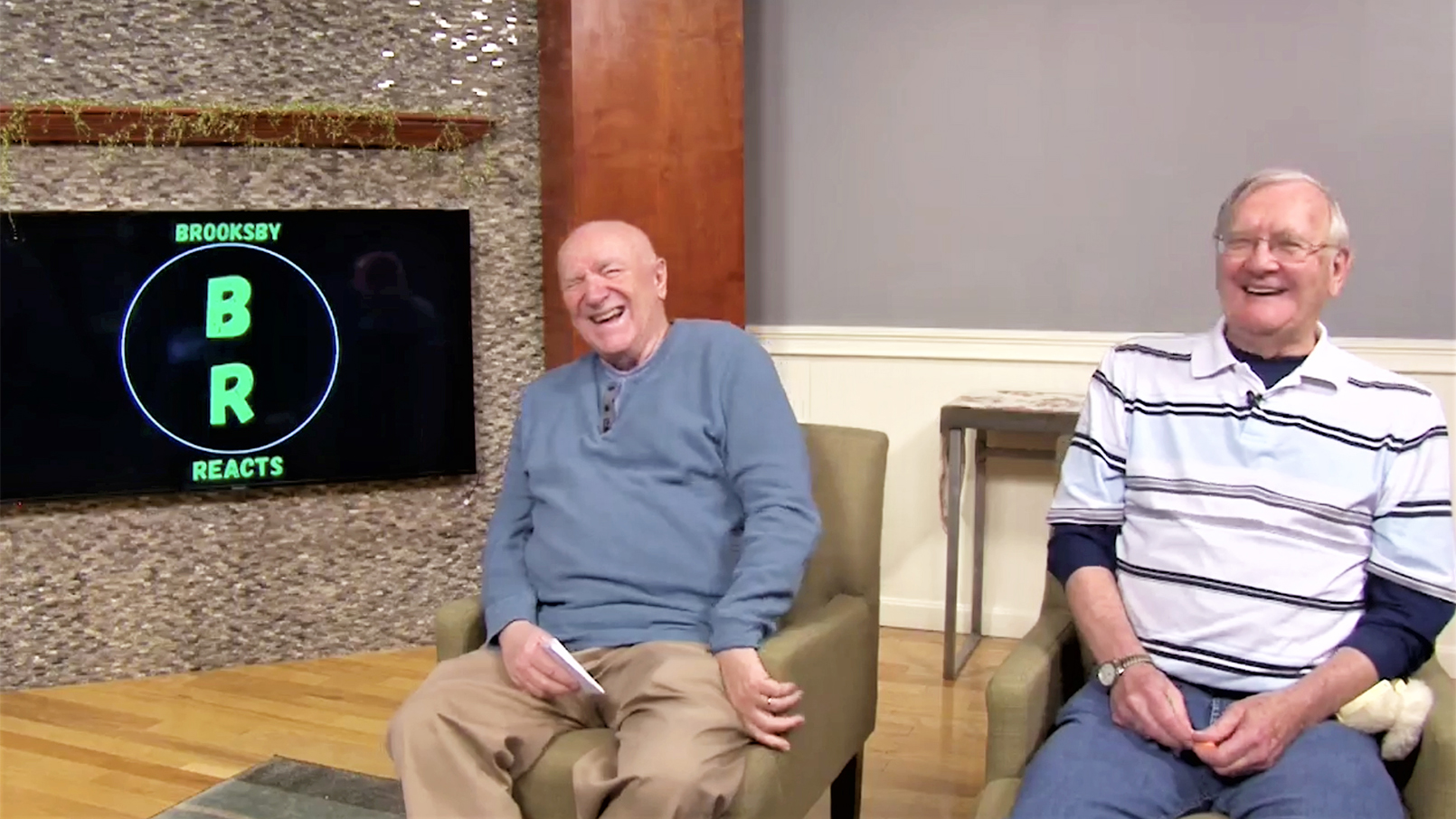 At Brooksby Village, an Erickson Senior Living community in Peabody, Mass., it's easy to make new friends with people who share similar interests - and who live just a short walk away!
Whether it's fostering new friendships, reuniting with past acquaintances, or simply being part of a close-knit community, the opportunities for meaningful connection at Brooksby are endless, offering a lively alternative to the isolation that many seniors may experience when living alone.
For Bob and Peggy Ciampa, Brooksby residents since 2017, grabbing lunch and dinner with new neighbors is just the tip of the iceberg.
"By having friends, you're just motivated," Bob says. "It's the reason for waking up every day, getting out of your apartment home, and doing things!"
Social butterflies
Bob is happy to point out how quickly their circle of friends grew. After just six months in their two-bedroom, one-bath apartment home, the couple began planning Peggy's 78th birthday party.
"We had 40 new friends at the celebration," notes Bob. "Part of that is thanks to the dining experience at Brooksby's restaurants, where you can meet new people. But very quickly, we got active in our church community too."
Two years later, the Ciampas nearly quadrupled their invite list.
"For her 80th, we needed a larger room - for 150!" says Bob. "We kept finding new clubs and activities to join, which really increased our number of connections on campus."
Ask the couple what they're up to now, and you'll wonder how they have enough hours in the day.
Bob and Peggy are members of the Brooksby Ambassadors program, which helps new neighbors get acclimated to their new home. Peggy is active with the quilting group, while Bob joined the editorial board of the Brooksby Villager, a quarterly resident-led publication.
And once Bob met fellow resident Ralph Bonney, he got involved with TV919, Brooksby's community television channel - even though he had no prior experience in audio or video production. Bob and Ralph write, produce, and host a variety of shows, work as cameramen, and run audio-visual operations for various productions.
The value of connection
Matthew Connery, resident life director at Brooksby Village, says that the Ciampas' experience - wanting to take advantage of the community's active, social lifestyle - is common.
"We see many new residents who are driven to start clubs and activities and inspire others to participate," says Connery. "We also see how established residents respond positively to the ever-changing dynamic of new groups, as well as the evolution of clubs that have existed for years. The relationships born from these activities are often the most crucial component to residents' quality of life."
Dr. Matt Narrett, chief medical officer at Erickson Senior Living, couldn't agree more.
"Having enjoyable social connections is an important, yet often overlooked, aspect of personal health and well-being," says Narrett. "From a robust calendar of events and dozens of clubs to sharing a meal together with friends, our communities are designed to maximize social engagement."
Expanding her 'family'
One of the reasons Kathy Blazon considered moving to Brooksby Village was the convenient location near her niece and grandnieces. But as a widow, Kathy found the community's welcoming environment to be a game changer, as it would allow her to quickly expand her "family."
"When I first moved in, as I was putting out my trash out one evening, this fun-loving woman introduced herself to me," recalls Kathy. "We became the best of friends!"
With a companion by her side, Kathy found the confidence to join exercise classes, organize resident dances, get involved in the women's forum group, and become a Brooksby Ambassador.
"I have met so many caring friends who have enriched my life," notes Kathy. "The resident life team has been so helpful, too. They back you up and help you in whatever you're trying to do, whether it's starting a group or organizing an event."
'Happy and engaged'
Bob, Peggy, Kathy, and their neighbors find that new connections not only make day-to-day life special, but they also enhance their overall well-being.
Add those valuable friendships to the benefits of Brooksby's maintenance-free living, and residents quickly discover that they are enjoying a more joyful retirement.
"Since my move to Brooksby in 2012, my small family has grown into a large family," Kathy says. "My family of my friends is wonderful. I really never would have believed that, at my age, I'd be so happy and engaged in life. And that's because of my friends and all that Brooksby offers."
Invest in your future self at Brooksby Village. From top-notch amenities to affordable, maintenance-free apartment homes, you are sure to live your retirement to the fullest. Request more information today!
Back