Follow Your Retirement Dreams Straight to Brooksby Village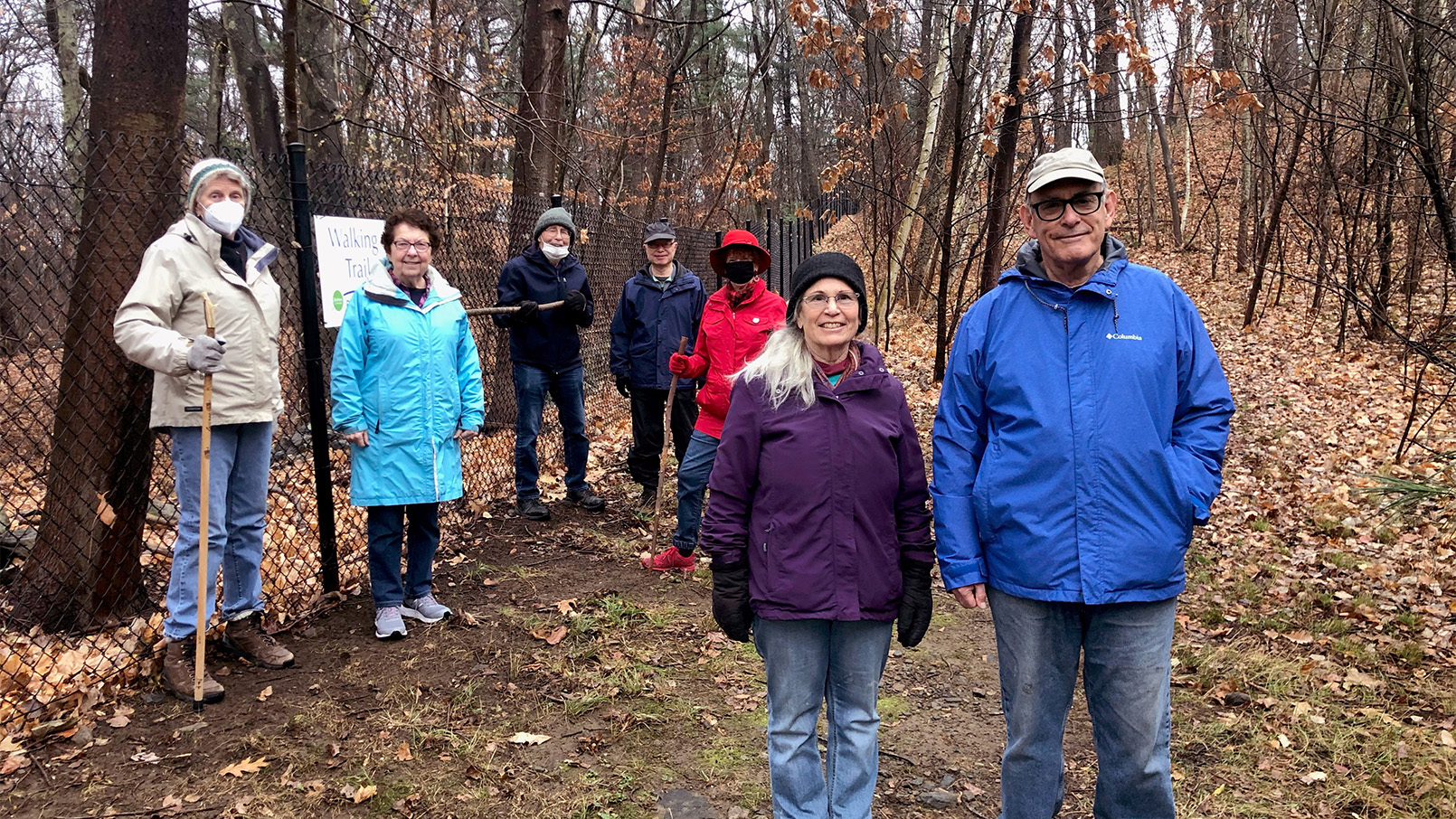 Through the years, you've worked hard and planned carefully for your retirement. So, maybe now's the time to make the leap into that completely worry-free lifestyle you've been looking forward to - you earned it!
By choosing Brooksby Village, an Erickson Senior Living community in Peabody, Mass., you'll enjoy more free time to spend on activities, hobbies, clubs, and more. The community's vibrant lifestyle - partnered with the support of financial security and maintenance-free living - makes your retirement dreams not just possible, but achievable.
'Built around your success'
"What we at Brooksby, and every Erickson Senior Living community, represent is quality of life," says Resident Life Director Matthew Connery. "The community is built around your success and well-being. Everything is geared toward offering, and even enhancing, the quality of life you had prior to coming to the community."
At Brooksby, that means providing a safe, comfortable environment that caters to your needs and reflects your personal style; enjoying fresh, nutritious, made-to-order meals; offering highly rated, on-site medical care; and creating activities for an array of interests.
"We are passionate about making sure that residents enjoy all components of their experience here," Connery adds. "That's the business we're in!"
Getting involved
Douglas Kramer, a former attorney, and Judith Ahrens, a former systems analyst, moved to Brooksby Village from Pine Plains, N.Y., in November 2020.
The couple retired in their early 50s and spent the last 20 years in the Peace Corps and volunteering overseas in Mongolia, Azerbaijan, Uganda, Indonesia, Solomon Islands, and Russia.
"We got into volunteering overseas through Doug's work in combating human trafficking," Judith says. "So, we lived in a number of places."
When the couple finally decided to settle down near Boston, where Doug's daughter and family live, they chose Brooksby Village - after looking at a number of other continuing care retirement communities.
"We liked Brooksby because of its large size," Judith says. "We figured there was high probability that we'd meet people with similar interests. We also liked the environment, in that there's a lot of nature around."
The active couple brought their bicycles, skis, and even snowshoes. They participate in organized morning walks to nearby Brooksby Farm and often hike to the farm on their own. Doug enjoys exploring the neighborhood on his bicycle.
When they're not spending time outdoors, the couple enjoys sharing their musical talents. Judith (cello) and Doug (clarinet) found groups to play in at the community and around the Boston area.
"We're very involved with music," Judith says. "I've also gotten involved with the art studio group, which meets about four times a week."
Worry-free living
For Doug, the move to Brooksby meant not dealing with home maintenance anymore - and he couldn't be happier. Whether a faucet starts leaking or a lightbulb burns out, members of general services are just a call away, and they'll be at your door in no time.
"We had a small cabin in the woods in New York, and whenever the weather got bad - or cold - there was always a worry that something might break," Doug says. "We don't have to worry about that here. There's no snow shoveling, no worrying about the power going off."
They chose their apartment home because of its open, circular layout and verdant, tree-filled view that invites the outdoors in. Brooksby offers a wide variety of unique floor plans to suit a range of needs and budgets - all of which have access to the community's top-notch amenities and services.
Doug and Judith also appreciate leaving behind financial worries with Brooksby Village's predictable expenses. The monthly service package bundles monthly and quarterly expenses like electric, property taxes, water, and cable into one bill, allowing residents to balance their budgets with confidence.
"We had looked at other places with different financial models, but we appreciate the 'pay-as-you-go' model - very much so," says Doug.
Embracing change
Residents like Doug and Judith have found that the activities at Brooksby Village offer a lot of benefits.
"Many new residents hit the ground running and quickly realize that they're part of something greater," Connery says. "And that's a magical thing."
If you're looking for a financially secure and engaging senior living option - with opportunities to learn, grow, socialize, pursue your passions, and more - then Brooksby is the perfect choice for you.
Invest in your future self at Brooksby Village. From top-notch amenities to affordable, maintenance-free apartment homes, you are sure to live your retirement to the fullest. Request more information today!
Back