Brooksby's Diversity and Inclusion Committees Create a Welcoming Environment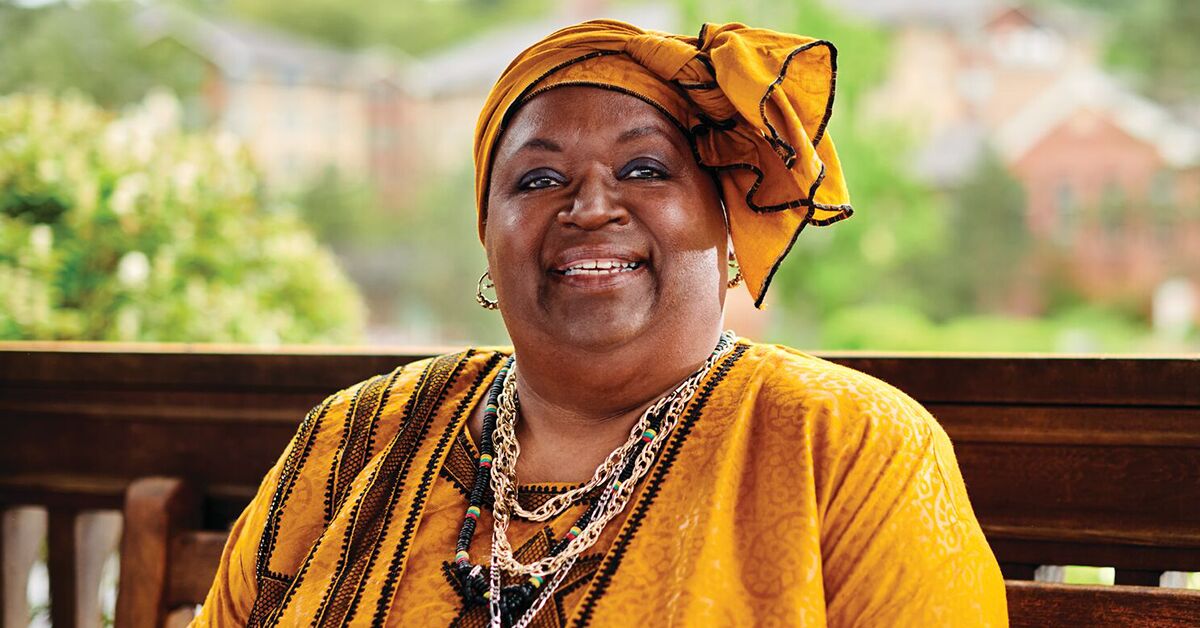 "Our goal is to support and welcome all who have chosen to live here at Brooksby Village," says Geraldine Tasco, founder of the resident-led Diversity Committee at the Erickson Senior Living community in Peabody, Mass.
At Erickson Senior Living communities across the nation, resident-led councils work closely with campus leadership to ensure that community voices are heard, while Diversity, Inclusion, and Belonging Committees - comprising both residents and staff - encourage racial, ethnic, religious, and cultural understanding.
"Building and maintaining community cannot begin - let alone be accomplished - without direct, prevalent dialogue and action supporting diversity, inclusion, and belonging," says Resident Life Director Matthew Connery. "It's everyone's job!"
Seizing the opportunity
Mrs. Tasco, who is African American, is a passionate advocate for inclusion and belonging. She saw an opportunity to share her expertise on cultural matters when she moved to the community in 2016.
"I expressed my feelings to my daughter," recalls Mrs. Tasco, "and she said, 'Ma, you're there for a reason.' I never will forget that!"
Inspired by her daughter's words, Mrs. Tasco launched the Diversity Committee a year later, to help increase awareness about the importance of equality and inclusion.
"Having the support of loving, open-minded, accepting, educated residents - that's how I started the Diversity Committee," she says. "I wouldn't have started it if it wasn't for them."
On a mission
The Diversity Committee, now very active with upwards of 30 diverse members, meets once a month to discuss different ways to engage community residents.
"The committee's mission statement, 'To encourage inclusive environments that raise awareness and embrace diversity,' guides our programs. We also offer support and positive feedback to each other," notes Mrs. Tasco, a licensed mental health and addiction counselor.
Guest speakers, films, introducing books to Brooksby's library, artifact displays, dinner socials, educational Zoom meetings, fundraisers, and attending plays off campus are events and activities that the Diversity Committee has organized to enlighten participants on the topics of diversity, inclusion, sensitivity, and understanding.
In collaboration with the Brooksby Jewish Council, the Diversity Committee also coordinated two clothing collections - one for the homeless in Salem, Mass., and another for Congolese refugees. Some committee members partner with Brooksby's in-house TV channel to create "Word of the Day" videos, addressing topics including racism and acceptance.
"We work with Linden Ponds, another Erickson Senior Living community in Massachusetts, on some initiatives too," says Mrs. Tasco. "We ate lunch with the Equality Group, who are residents and family of the LGBTQIA+ community. We also attended a Diversity and Inclusion management meeting there."
The Diversity Committee has also established a subcommittee, Rainbow Pride and Friends. At a recent meeting, they welcomed Candace Waldron, author of My Daughter He.
Better together
Some Diversity Committee members are also active with the Resident Advisory Council's (RAC) Diversity, Inclusion, and Belonging Committee, which comprises both residents and staff.
The Diversity, Inclusion, and Belonging Committee (DIB) is staffed by Pastoral Ministries Manager Rev. Chad Kidd.
"We partner with the Diversity Committee to decorate the display cases for Black History Month, Diversity Month, and Pride Month, and we created a speaker series," Kidd says. "The speakers present on various aspects of diversity to help educate our community."
Kidd also notes the success of Brooksby Village's Unity in the Community Festival, a campuswide event that included a parade, food from around the world, entertainment, and booths celebrating diversity of interests, cultures, and backgrounds.
Open conversation
Recently, DIB launched "Reclaiming Our Joy," a TV program that teaches effective strategies for growing understanding and bringing people together.
"It was sparked by this sense of unrest in the world, of divisiveness - and that more people are feeling 'on edge.' We wanted to address that fact, rather than hide it," Kidd says. "We talked about mindfulness and well-being, encouraging people to try meditation, coloring, and tai chi. We also talked about civility and offered coping mechanisms for how to handle things when you aren't feeling your best self."
An active bystander training, teaching participants how to respond effectively to situations of intolerance or injustice, was another collaborative effort between the Diversity Committee and the DIB.
Looking ahead
Mrs. Tasco and Kidd hope that, through their partnership, Brooksby Village will continue to grow as a welcoming, inclusive community that celebrates the differences among residents and staff.
"I love it, helping people learn, grow, and expand!" Kidd says.
"Through our work, we want everyone who comes to Brooksby to feel embraced for who they are," adds Mrs. Tasco.
To learn more about affordable, independent senior living at Brooksby Village, request your free brochure to get the scoop on amenities, floor plans, and so much more.
Back