Brooksby Village Residents Support Student Employees' Educational Goals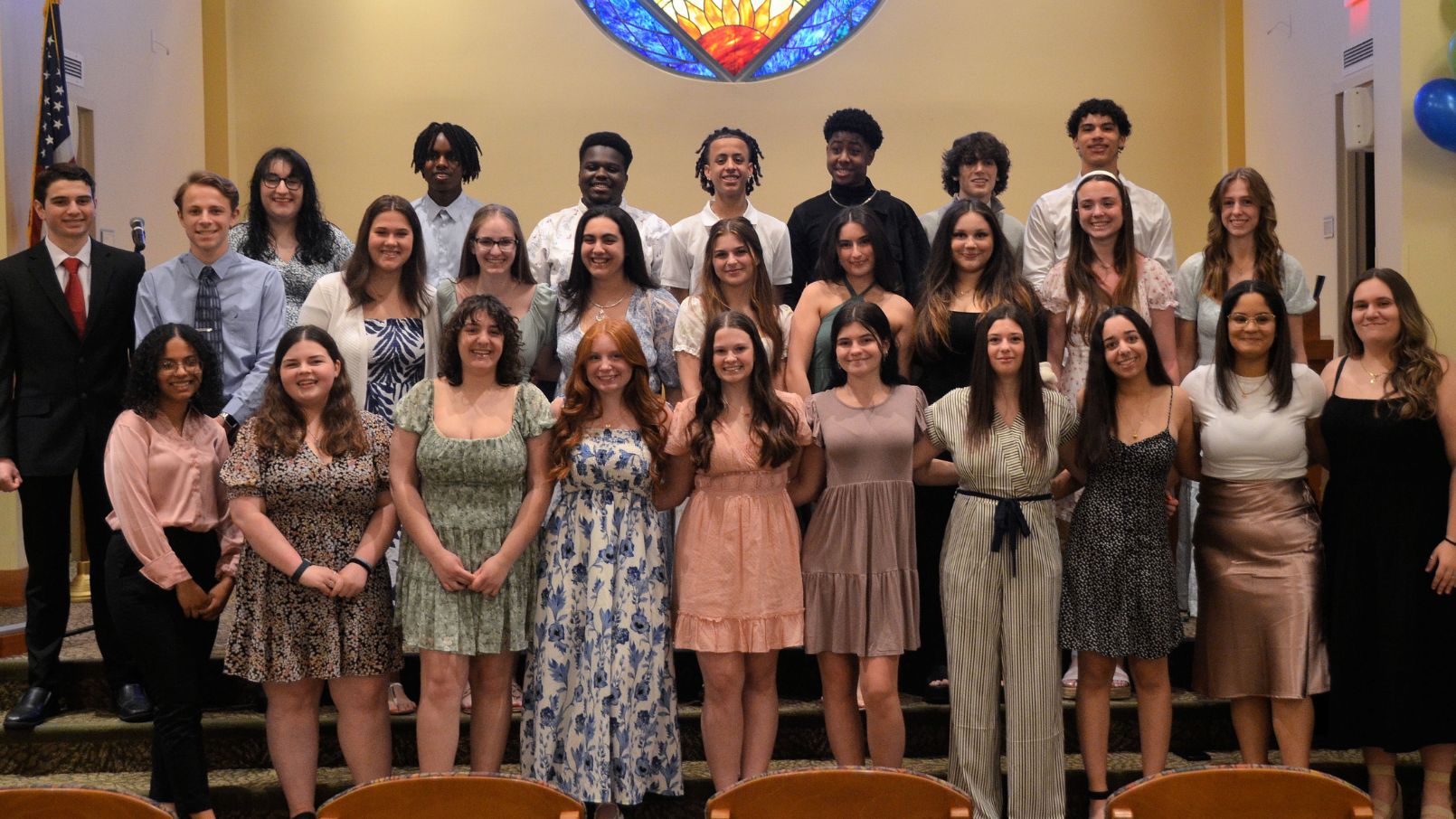 Spring has sprung—and so have the pathways to college for a number of local high school students, thanks to the Student Scholar Awards at Brooksby Village, an Erickson Senior Living community in Peabody, MA.
Dedicated student workers are being recognized and set up for success through these four-year scholarships, funded by generous donations from community residents.
At the Student Scholar ceremony, 28 student workers were granted scholarships through the Student Scholarship Fund at Brooksby Village, which awarded a total of $336,000 worth of scholarships.  The value of each scholarship is $12,000 per student.
Seven other private scholarships sponsored by residents of Brooksby were also awarded at the ceremony. The scholarships are worth just over $16,000.
"Our student workers really appreciate these impactful awards" says Philanthropy Manager Hope Moore, who attended the Student Scholar ceremony that recognized 28 new recipients. "The relationships that our student workers foster with residents are rewarding. They learn life lessons that they wouldn't discover in any other job!"
To qualify for a scholarship, a student must work 1,000 hours during a two-year period, maintain good academic and professional standing, and plan to attend a college, university, or trade school on a full-time basis (at least 12 credit hours per semester).
The Student Scholar Awards are just one of the many ways that Brooksby Village supports mission-driven staff members who are eager to further their education.
Moore adds, "One college student, who balanced classwork and shifts in our restaurants, was a recipient of a Working Scholars award, a scholarship worth $12,000 towards his remaining college journey. In addition, staffers who want to want to advance their knowledge in their line of work can apply for tuition reimbursement."
To learn more about open positions and career benefits at, visit the Erickson Senior Living careers website. 
Back