Brooksby Village Residents Prioritize Community Outreach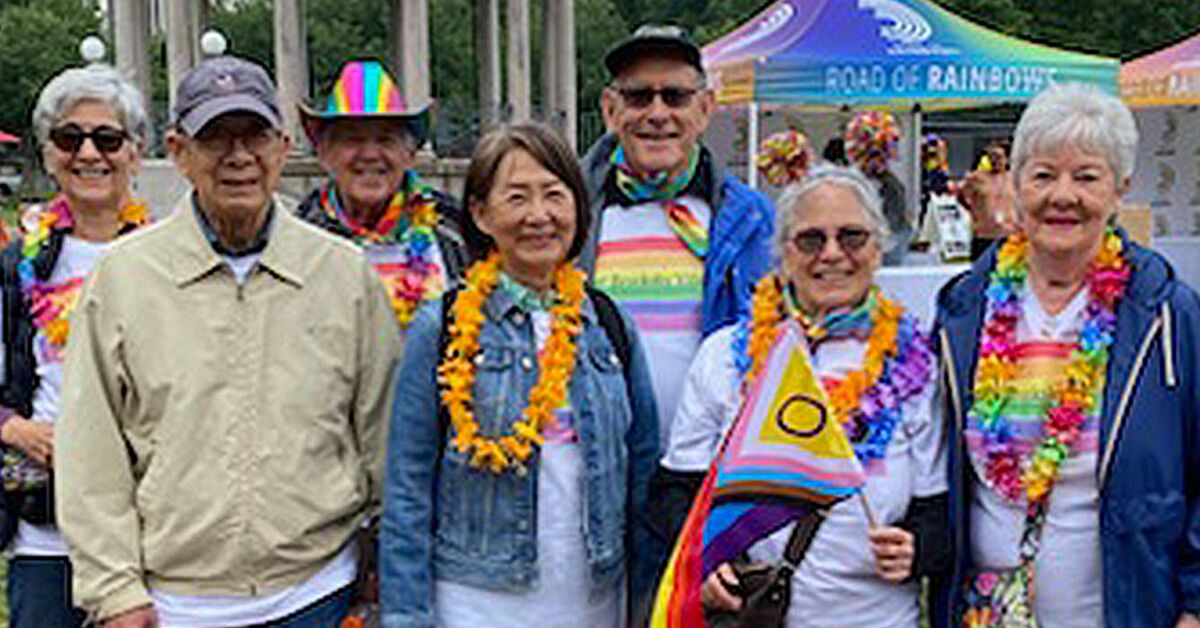 For residents at Brooksby Village, an Erickson Senior Living community in Peabody, Mass., retirement is an opportunity to stay connected and participate in meaningful activities - especially in the local community.  
Bob Ciampa and Ralph Bonney, leaders of a recent stuffed animal drive, are just two of the caring, generous residents that give back to those in need and support community causes.  
"People who contribute to these efforts feel the same way - that what they're doing has a purpose," Ralph says.
Opportunity knocks
Bob and Ralph, partners in crime on Brooksby TV's Hall Monitors show, enjoy having busy schedules.
"I didn't plan on getting involved with more activities," says Bob, "but I couldn't turn down a volunteer opportunity."
When Bob decided to donate Squiggles, a stuffed basset hound he'd received as a gag gift, he remembered a chance encounter from a decade ago.
"While I was helping my sister move, we uncovered a pristine collection of stuffed bears that she wanted to find good homes for," he recalls. "The local police chief told us, 'We'd love to have them.' Police stations often keep stuffed animals on hand to help children handle traumatic situations, including domestic disputes and traffic accidents."
In an attempt to find a good home for Squiggles as well, Bob contacted the Peabody Police Department to see if they'd like donations.
"The community affairs officer said yes," says Bob. "In fact, they wanted 15!"
Never daunted by a challenge, Bob and Ralph launched an appeal for stuffed animals on Brooksby TV's Good Day Brooksby show.
"We ended up with 230 stuffed animals," Bob says. "Some residents actually went out and bought one, just so they had something to donate."
"They came from both residents and employees," adds Ralph. "We inspected each and every one for wear and tear."
'Warm, fuzzy feeling'
The duo dubbed the initiative the Squiggles Campaign, which soon spread to other area police precincts.
"We reached out to gauge the need and, well, the need was great," says Bob with a laugh.
So, the hundreds of fuzzy friends were donated to police stations in Peabody, Danvers, Middleton, Beverly, North Reading, Saugus, and even the state police.
"They promised to give them to the kids they encounter," Ralph says. "Knowing that little ones in a troubling scenario are going to receive a nice, cuddly toy, you get a really warm, fuzzy feeling."
Because of the resounding need, Bob and Ralph hope to make the drive an annual event.
Community pride
As Bob and Ralph were wrapping up the Squiggles Campaign, residents and staff were gearing up for another worthy cause - the Road of Rainbows 5K.
Road of Rainbows, conceived by the Boston Theater Company, is held in June during Boston's Pride Week to support all gender expressions.
"This was the first year that Brooksby showed up as a participant and as a sponsor," says Sales Director Gina Fernandez.
"Brooksby and Linden Ponds, another Erickson Senior Living community in Hingham, Mass., shared a $5,000 sponsorship."
Dozens of residents and staff signed up to participate in the 5K, which drew thousands of people excited to celebrate gender diversity. A community shuttle took residents to and from the event for free.
"We had a tent on the Boston Common with sales materials, and we were available to answer questions and talk to people about our two communities," adds Fernandez. "It was a fun day in the sun - and a great opportunity to let people know that Erickson Senior Living communities provide a safe and welcoming environment for everyone."
Supporting neighbors
Throughout the year, Brooksby residents also generously donate to a handful of causes that support people who help them live life to the fullest.
Collectively in 2022, residents donated over $700,000 to the Student Scholarship Fund and the Staff Appreciation Fund.
"It's a way for residents to thank the hourly employees and student servers who consistently go above and beyond to provide a variety of services that enhance their lives," says Philanthropy Manager Hope Moore.
They're also happy to support the Treasure Chest, a resident-run resale shop that donates all proceeds to the Resident Care Fund - a way for those who have outlived their savings, through no fault of their own, to remain at the community.
"Last year, through a number of efforts, over $365,000 was raised for the Resident Care Fund," says Moore. "The Treasure Chest alone contributed $85,000!"
Making time to give back
In addition to participating in a wide range of club meetings, fitness classes, and social events, it's evident that Brooksby residents proudly prioritize helping those in the community.
"Our residents have hearts of gold!" notes Fernandez.
To learn more about affordable, independent senior living at Brooksby Village, request your free brochure to get the scoop on amenities, floor plans, and so much more.
 
 
Back