Service Shines at Ann's Choice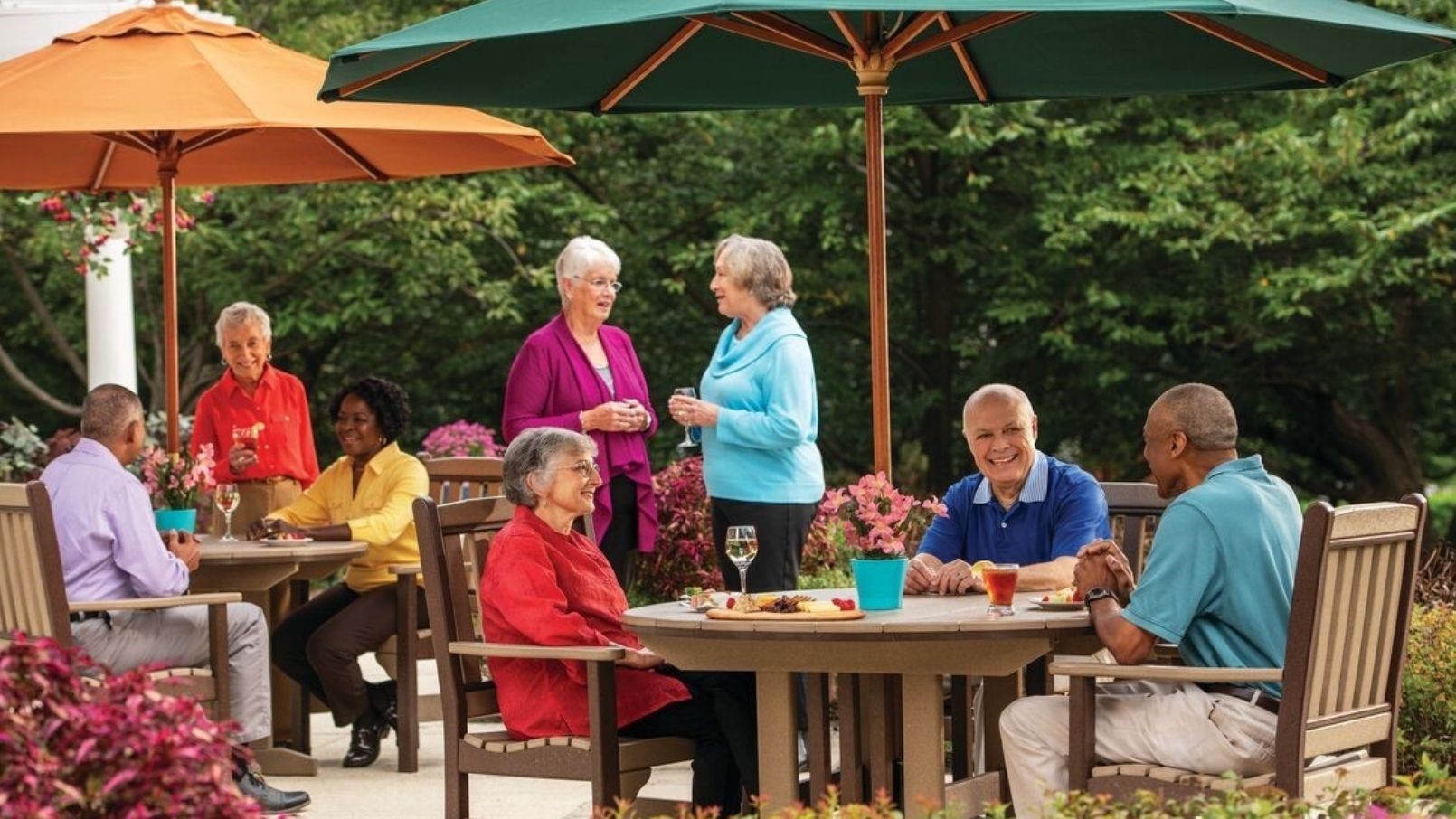 Community members Mary and John Sheetz sum up their experience at Ann's Choice, in one word: exceptional. They arrived at the Erickson Senior Living community in Bucks County, Pa., last August and have been delighted with the service they've received across the board.
Their move came three years after Mary recovered from serious injuries sustained in a car accident. "I'm getting around just fine now, but we realized that we needed a change from our four-level house," she says. "There was no way we could deal with all those steps anymore."
The couple got their first exposure to the community's best-in-class customer service from Personal Moving Consultant Lisa Sicilia. After they selected the apartment home that suited them and their furniture perfectly, Sicilia met with them several times to assist with various aspects of preparing to move.
"Lisa was absolutely wonderful," Mary recalls. "She drew a diagram of exactly where all of our furniture should go and gave us excellent guidance on downsizing. She was so pleasant, efficient, and helpful."
Once the couple moved in, they were delighted with the fast responses to their requests.
"General Services sent someone to hang our heavy picture frames and mirrors for us, and they did a great job. If you need anything fixed, you make one call and they send someone immediately. You don't have to worry about finding the right repairman or paying replacement costs," she says. "The maintenance-free lifestyle is easy to get used to."
Going above and beyond
More recently, the couple has been extremely impressed by the organized rollout of the COVID-19 vaccine.
"We got a call telling us where to go and what to do," says Mary. "It was so easy, and we've heard that this hasn't been the case everywhere. A lot of people have been scrambling to find one or are standing in line for hours. Ann's Choice handled it beautifully."
Executive Director Chris Donati is gratified, but not surprised, by the Sheetzs' experience.
"Exceptional customer service is central to our culture, and we do everything possible to ensure that our residents have the best possible experience with every department, every day."
Accolades confirm what residents and staff already know: Ann's Choice is a wonderful place to live and work. In 2020, the Courier Times recognized Ann's Choice as the area's "Best Retirement Community." The community earned a "Great Place to Work" certification two years in a row and a "Great Place to Work in Aging Services" award in 2019. And the community care center earned U.S. News and World Report's "Best Nursing Homes" Award for six straight years.
Donati has a simple explanation for those successes: "It's one thing to talk about delivering best-in-class customer service; all organizations do. But to achieve that goal, day in and day out, requires everyone to be fully invested in the community culture. We hire team members who believe in our mission and willingly go above and beyond to serve the residents."
Resident advisors
To ensure continued excellence, management relies on the Resident Advisory Council (RAC), a group of resident volunteers who act as liaisons between the residents and management. They work with every department, including general services, resident life, health and wellness services, and dining.
RAC Chair Bernard Roseman and his committee actively solicit resident feedback; he says that complaints are "pretty well nonexistent. Residents are genuinely happy here and very satisfied with the quality of their lives. Residents tell me frequently that management and the various departments are doing a terrific job."
That level of satisfaction is due to management's willingness to listen and seek solutions. "On the rare occasion there is a concern, they address it; when they can't, they are fully transparent as to why," notes Bernie.
Early vaccine access
"I give them high marks under normal circumstances, but they've really exceeded expectations during the pandemic," Bernard adds. "From delivering three meals a day for months, to vaccinating 95% of residents without a hitch, they've provided incredible service from every department."
Consider being part of a strong and caring senior living community like Ann's Choice. Beautiful walking paths, gardens, resort-style amenities, an on-site medical center staffed by full-time medical professionals, and new friends await. Request a brochure or a visit now!
Back