Residents At Ann's Choice Love Celebrating Their Family Name
Jill Dutton
February 6, 2023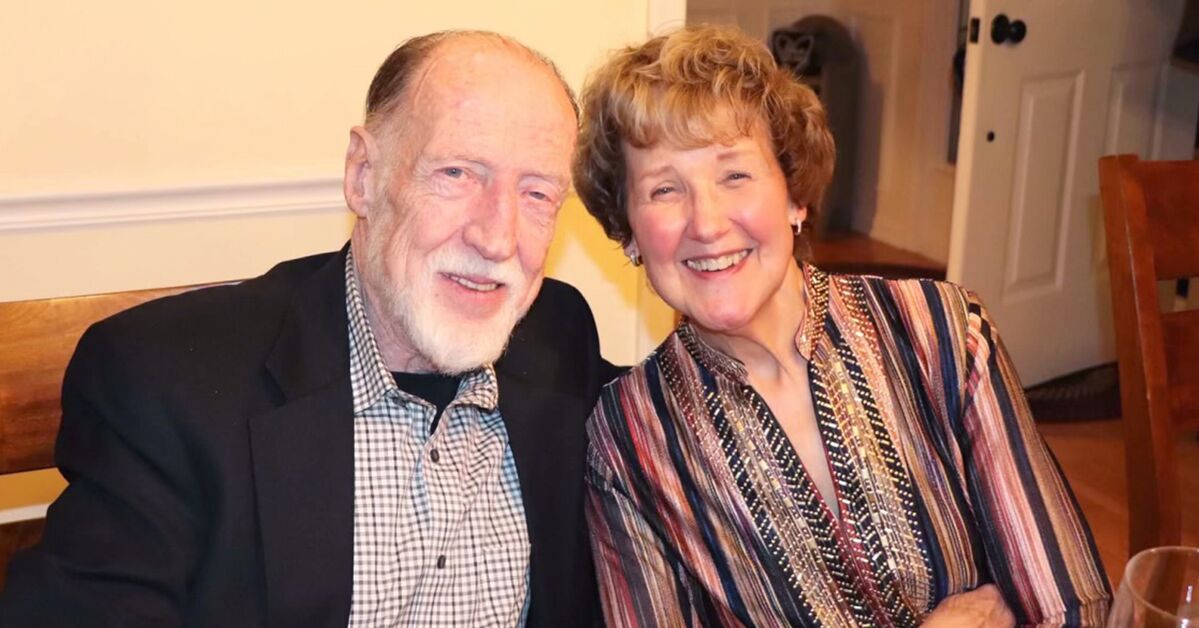 Not surprisingly, Sandy and Bruce Valentine enjoy celebrating Valentine's Day together with flair - even after 54 years of marriage.
A couple of years ago, the Valentines, who had been living in Montgomery County, Md., for 50 years, noticed they were struggling to keep up with maintenance and repairs on their house.
"We wanted to find a forever home," Sandy recalls. "And a maintenance-free one at that!"
The couple explored their senior living options and found Ann's Choice, an Erickson Senior Living community in Bucks County, Pa., which was conveniently located near some friends. While the Valentines and their friends decided to join the community's priority list, they weren't quite ready to make the move.
When Sandy and Bruce got word that a priority list luncheon was scheduled on Valentine's Day in 2022, they jumped at the unique chance to celebrate their favorite holiday. Unexpectedly, an arrow struck both of their hearts when touring apartment homes, and they haven't fell out of love with the community since.  
'Perfect location'
"We were at the luncheon with another couple when we were invited to walk around and view apartment homes," Sandy says.
In the Keystone neighborhood, the group was shown a two-bedroom, one-and-a-half bath floor plan design with a bump-out, floor-to-ceiling bay window that let in plenty of natural light.
"My friend and I both proclaimed that it was in the perfect location. I wasn't sure who loved it more!" says Sandy. "Seeing that apartment home changed our minds. Luckily, our friends weren't ready to move in yet, so I called the next day and requested the apartment home we saw."
The Valentines moved to Ann's Choice just months later, eager to embrace their wonderful new view and a maintenance-free lifestyle.
Priority list perks
Not only are priority list luncheons a great way to explore Ann's Choice, but they also offer opportunities for prospective residents to chat over a delicious meal.
"Food is said to be the universal love language, and we take advantage of that!" jokes Christa Segal, associate executive director at Ann's Choice. "Priority list luncheons allow us to showcase our culinary team and what our restaurant menus look like. Guests get to experience the dining options that residents choose from every day."
Priority list members benefit from a ton of other perks, most notably the right of first refusal on any desired apartment home based on their priority date. Members also gain exclusive access to personalized realty and moving services and are the first to receive community news and updates.
"There's no better way for us to welcome members than by inviting them to live like current residents and get to know our supportive team," adds Segal.
Staying active
Now that Bruce and Sandy are fully immersed at Ann's Choice, they enjoy filling their calendar with events and activities.
Sandy, who has been working for a graphic design studio for the past 31 years, still works part-time.
She appreciates the creative programs offered around campus, such as the musical performances in the Performing Arts Center, the classes offered in the art studio, and the music rooms where residents can practice and play their instruments. 
A celebration of love
With two sons and five grandchildren, three of whom are boys, Sandy and Bruce are pleased that the Valentine name will carry on. Sandy says that her daughters-in-law love celebrating the day with extra vigor each year too.
"I've always loved celebrating Valentine's Day. The entire family gets together every year. It's delightful," she says.
To celebrate their namesake throughout the year, Sandy collects all kinds of hearts. A glass coffee table, filled with different heart-shaped objects, adorns the center of their apartment home. The couple has been gifted large heart-shaped platters, and Sandy's sister likes finding heart-shaped dishes for her.
With Valentine's Day right around the corner, the couple can't help but reflect on the love they've felt since choosing Ann's Choice as their forever home.
"We're passionate Phillies fans, and our move-in day happened to be opening day," recalls Sandy. "When we went to dinner on that first night, everyone had Phillies shirts on. There were baseball and Phillies flags hanging all over the place! I can't tell you how happy that made us. It just made me say, 'This is a wonderful place.'"
To learn more about affordable, independent senior living at Ann's Choice, request your free brochure to get the scoop on amenities, floor plans, and so much more.
Back