Out And About at Ann's Choice
Jill Dutton
October 13, 2023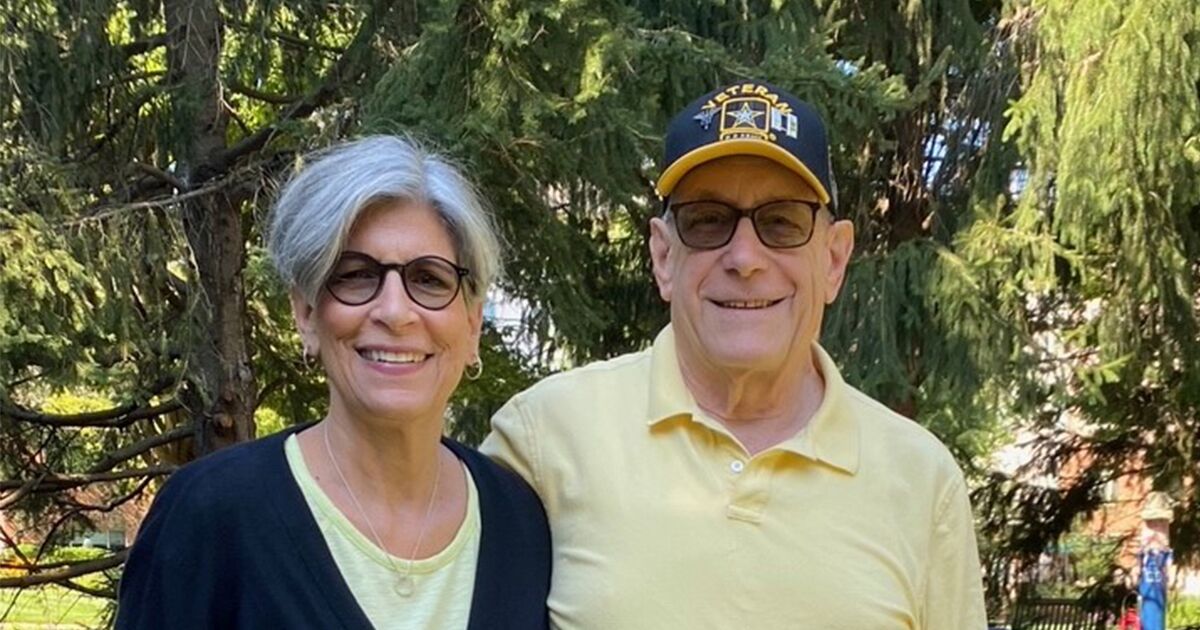 Paul and Sandi Greenwald were no strangers to the area when they moved to Ann's Choice, an Erickson Senior Living community in Bucks County, Pa., in 2022.
"We owned a condo in Bucks County and another in Florida. We were real snowbirds," says Sandi, with a chuckle. "When we were ready to retire, we decided that we wanted to spend more time with family. Ann's Choice was close to our children and two grandsons."
Access to more
The location of Ann's Choice was a huge draw, but the community's engaging lifestyle has proven to be just as appealing. Since moving in, they've participated in on-site fitness classes, signed up for lifelong learning courses, and joined clubs--and caught more than a few of their grandsons' baseball games. 
"We love having the ability to drive to Philadelphia to visit them," she adds. 
Like all Erickson Senior Living communities, Ann's Choice offers the best of both worlds--local volunteer and cultural events paired with exciting on-campus happenings keep residents like Paul and Sandi active.
Branching out
Centrally located in Bucks County and about 27 miles from Philadelphia, Ann's Choice boasts an array of on- and off-campus activities that appeal to nearly every interest. 
Soon after settling into their apartment home, Sandi perused the community's long list of classes and clubs. 
"I'm a pool girl, so the first class I signed up for was the water aerobics class," she explains. "The instructors are great! And with the music going, it's so fun to exercise while singing along to the oldies." 
Sandi adds, "I also wanted to continue to challenge myself mentally, so when I met someone who teaches American Sign Language, I was intrigued. I've been learning sign language for a couple of months now. I'm working hard at it. It's definitely challenging, but it's fun learning something new."
Convenience matters
Eager to take her passion for learning elsewhere, Sandi joined the crew at the community's TV station--with no prior experience.
"One day, I walked into the TV studio at Ann's Choice and announced that I was interested in learning how everything works," she recalls. "Now, I run two different cameras for our television shows. It's so fascinating, and I love contributing to the community." 
Trisha Malabuyo, resident life director at Ann's Choice, notes that residents don't have to look far to get involved. 
"The convenience of having amenities and activities right on campus is a game changer. It's easy for residents to stay engaged," she says. "The community's Lifelong Learning Academy, which hosts 30-plus lectures each year, has been popular for over a decade. The program has provided amazing educational opportunities to residents and nurtured our vibrant community."
Unique experiences
Interested in taking the grandchildren out to the movies, enjoying a group dinner and a show, or spending an afternoon shopping? Ann's Choice has you covered. 
Hop on one of the community's shuttles to easily access local theaters, restaurants, entertainment venues, and shops--or take the opportunity to venture even further afield.
For Paul, his involvement with the railroad club at Ann's Choice led to a life-changing off-campus excursion. 
"The president of the railroad club suggested that I apply for the Bucks County Tour of Honor," recalls Paul, an Army veteran. "They transport veterans from Bucks County to Washington, D.C., to visit memorials and other places that represent the ideals of the United States of America."
Departing by bus at 6:30 a.m., the veterans traveled with police escorts to Washington, D.C., to witness the changing of the guard at the Tomb of the Unknown Soldier, then visited the Vietnam Veterans Memorial, the Korean War Veterans Memorial, and the Military Women's Memorial.
"We were treated like royalty," Paul says. "In addition to the police escort, we were escorted by about 50 motorcyclists who met us at the Pennsylvania state line. They drove with us the last 40 miles to Ann's Choice. When we got back, there was a high school band, cheerleaders, and at least 500 people waiting for us."
He adds, "It was a fantastic experience that only came about because of a suggestion from a club member." 
'Sense of community'
Erickson Senior Living communities are redefining retirement living by offering residents an unparalleled lifestyle that combines convenience, opportunity, and the joy of being a part of something greater.
"Residents appreciate the sense of community here," says Malabuyo. "By participating in clubs and immersing themselves in the local area, residents enjoy a fulfilling, engaging retirement."
Invest in your future self at Ann's Choice. From top-notch amenities to affordable, maintenance-free apartment homes, you are sure to live your retirement to the fullest. Request more information today!
Back