New Ann's Choice Residents Transition Smoothly, Thanks to Welcome Home Program
Jill Dutton
September 27, 2022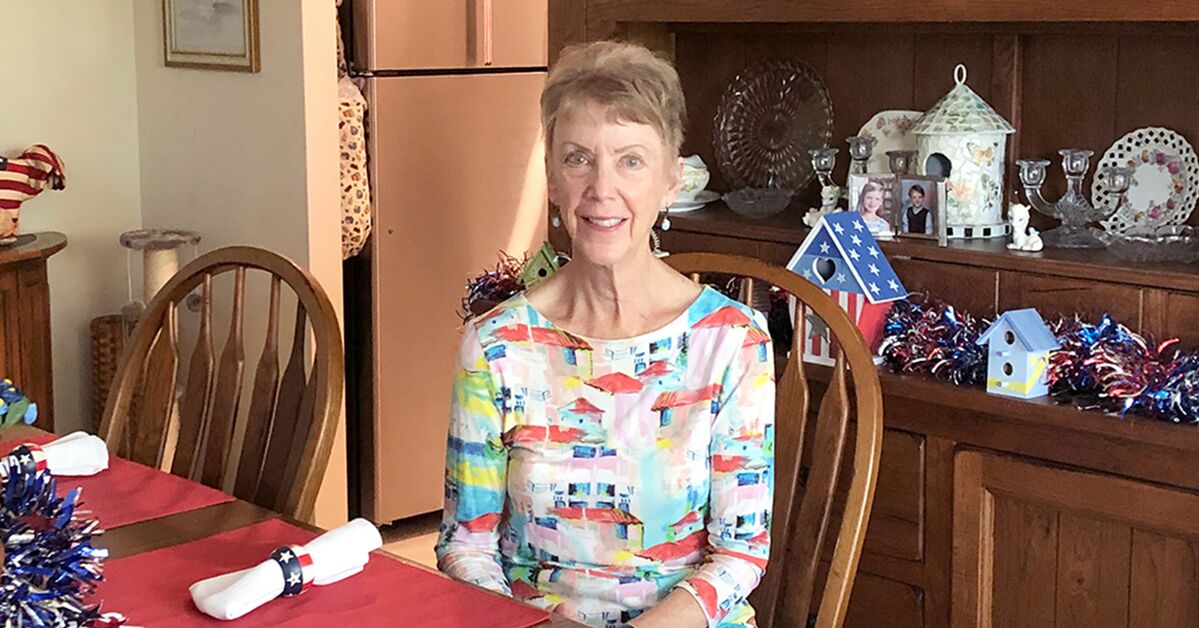 When Kay Ownby moved to Ann's Choice, an Erickson Senior Living community in Bucks County, Pa., in April 2022, it wasn't long after she settled in that a member of the Welcome Home program stopped by to say hello and make introductions.
Welcome Home, created to help residents transition from the moving process to life at the community, set Kay up for success at her new home.
A warm welcome
On their move-in day, new residents meet with Welcome Home staff members to kick-start their carefree lifestyle at Ann's Choice.
"It's so exciting when new people receive the keys to their apartment home," says Community Resources Manager Tina Ruzzi. "We do a walkthrough of their apartment home to make sure everything is to their liking. As Welcome Home staff representatives, we become a point of contact for new residents from that day onward."
Ruzzi explains that Welcome Home staff also give newcomers a tour of the community, as well as a tour of the clubhouse in their residence building.
Each new resident is also paired with a current community member, who participates in the Welcome Home program. "The current resident is also available to answer questions that arise," notes Ruzzi. "Whether it's questions about the restaurants, amenities, or anything else that comes to mind as they get settled into their new apartment home, new people can call us or their Welcome Home resident representatives."
Kay credits her Welcome Home representatives - staff and neighbors alike - for her smooth transition to the community.
Busy bees
Ann's Choice hosts many community events that allow new move-ins to meet neighbors and make new friends. A quarterly wine and cheese event, hosted by the executive team, allows new residents to chat with staff members and fellow newbies.
"It's held for people who moved in during the previous quarter. They're all at the same stage of moving in, so it helps them connect," Ruzzi says.
Connecting over coffee
Coffee and Connections, an orientation series, is held on the first Wednesday of every month. New neighbors attend for their first three months after moving in, to learn more about Ann's Choice.
"We have representatives from each department there to welcome them to the community, talk a little bit about what each of the departments does, and then sit and chat," notes Ruzzi. "It's a nice way to meet new people and get to know the community."
The diversity and inclusion team also calls each resident within their first month of living at Ann's Choice - which Kay greatly appreciated - to welcome them to the community, touch base, ask if they have questions, and offer contacts for dinner or other activities.
In addition to the Welcome Home events that ushered her comfortably into community life, Kay feels gratified by the outreach she received from her neighbors.
"Immediately after I moved in, my next-door neighbor, who had met my daughter when she was delivering my furniture, came over and invited me to join several other neighbors for dinner," recalls Kay. "Now, I have dinner once a week with some of my neighbors, which is very nice, especially as a new resident." 
She also enjoys all the amenities and activities on campus. "I have gone to a number of the exercise classes and seen some entertainment. Some of the people who live here - with amazing talents, both artists and singers - put on a Disney program that I particularly enjoyed. I'm interested in joining the pickleball club too. Plus, I love walking around campus. It's just beautiful. There's so much to do and see, and I've met so many people already."
Building relationships
Ruzzi says that the ability to build relationships through the Welcome Home program is what newcomers appreciate the most.
Kay agrees. "I lost my husband three and a half years ago, so coming to the community as a single person, it helped to have introductions made so I could make new friends and connections. I have met so many people, and I love it here!"
To learn more about affordable, independent senior living at Ann's Choice, request your free brochure to get the scoop on amenities, floor plans, and so much more.
Back