Hot Real Estate Market Makes Seniors Very Happy at Ann's Choice
Dorrie Anshel
May 18, 2021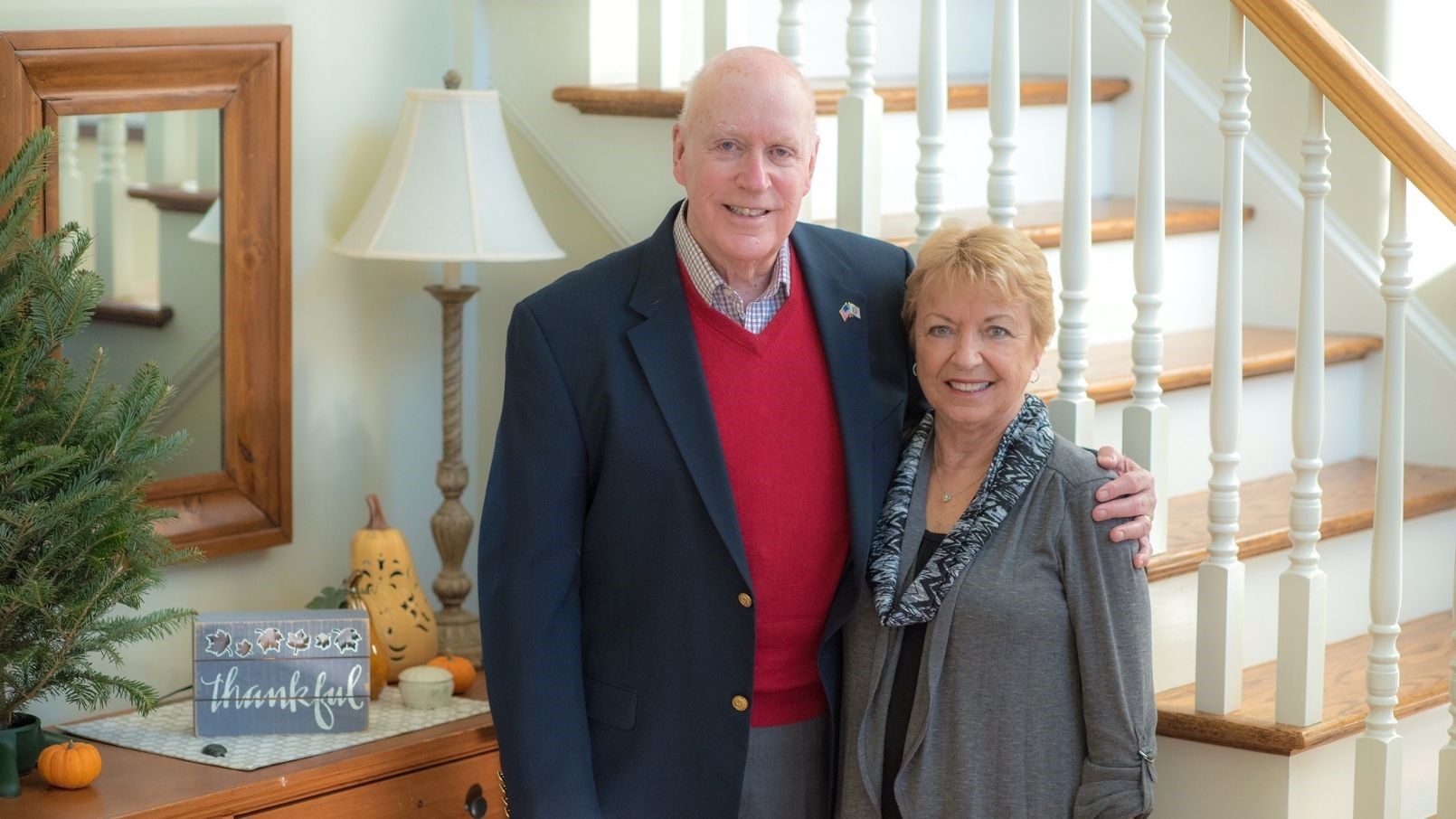 When Jim and Connie McStay started thinking about the next chapter of their lives, they knew that Ann's Choice, the Erickson Senior Living community in Bucks Country, Pennsylvania, was in their future. Precisely when they'd sell their house and move was less certain.
Real estate market makes the move to Ann's Choice independent living community a no-brainer
The red-hot real estate market, and the right floorplan, made McStay's decision easy.
"We knew that interest rates and inventory were low, but didn't realize how much that would affect our sales price. We found out in a single weekend," Connie says with a smile, "because our house sold instantly. Plus, when we heard that the apartment home we wanted was available, we knew we had to act."
They contacted Heather Walton, a local realtor who is one of Ann's Choice's preferred partners. Says Connie, "Working with Heather was an incredible experience. She was extremely knowledgeable and clear about what we needed to do. We listed two weeks later, and got the best surprise of our lives."
Heather asked the couple to give her one weekend to sell their house. Connie and Jim had a price in mind, even though they thought it might be a stretch. Heather set the price $20,000 higher and advised the couple to 'get ready to be very happy.'
That weekend the house had 60 showings and 20 solid offers.
To the couple's delight, they received an all-cash, no contingency offer $35,000 over ask. "We were speechless," says Connie. "Heather promised we'd be happy, and she was right!" They settled in April and moved to their beautiful apartment home at Ann's Choice shortly thereafter.
"We love it so much here," says Connie. "It's so calming, so personable, and it suits us perfectly. We made the right decision at the perfect time. Even better, we were able to make the move together."
Take advantage of beneficial market trends while you can
According to The National Association of Realtors, housing trends are working in sellers' favor. Compared to a year ago, national inventory is down by 16.4%, driving up the median sales price by 16%. REDFIN News, another real estate trend monitor, notes that pending sales are up 19% from 2020. Across Pennsylvania, those numbers are even greater.
Factor in high demand and low mortgage interest rates, and sellers are realizing the best sales prices in decades.
Local realtor Bob Misner, a preferred partner at Ann's Choice for 14 years, says, "I've been a broker for 38 years, and I've never seen anything like this," he says. "The high prices and fast sales are unprecedented."
To illustrate the point, Misner notes that one recent listing garnered 49 offers within a 48-hour period. Another received an offer $75,000 above the asking price.
"Buyers are showing up with cash, bidding up prices, waiving inspections, doing anything they can to win the listing. Every house gets multiple offers," he says.
In those situations, the expertise of an experienced realtor is invaluable. They can help you understand which offer is most advantageous – and it's not only about the dollars. For example, a slightly lower, all-cash offer can be more attractive than one requiring a loan because there's no appraisal. "You want to find the balance between the sales price and the likelihood it will settle," Misner says. "That's where a professional can help you make the best decision."
He adds, "Seniors are absolutely in control right now, especially if they've reserved an apartment home at a community like Ann's Choice. They can literally take the proceeds and move, knowing that their housing costs are fixed. I can't think of a better time to sell if you're a senior."
Ann's Choice Sales Director Deborah Olcese, agrees. "In addition to our beautiful apartment homes and incredible amenities, living here makes sound financial sense. You pay a one-time, 90% refundable entrance deposit, and one predictable monthly bill covers virtually all of your living expenses. It's easy, maintenance-free, and secure, leaving you free to live the vibrant, active life you deserve."
Enjoy senior living as it was meant to be at Ann's Choice
Consider being part of a strong and caring senior living community like Ann's Choice. Beautiful walking paths, gardens, resort-style amenities, an on-site medical center staffed by full-time medical professionals, and new friends await. Request a brochure or a visit now!
Back