Healthy, Active Lifestyle in Full Swing at Ann's Choice in 2022
Leslie Feldman
January 3, 2022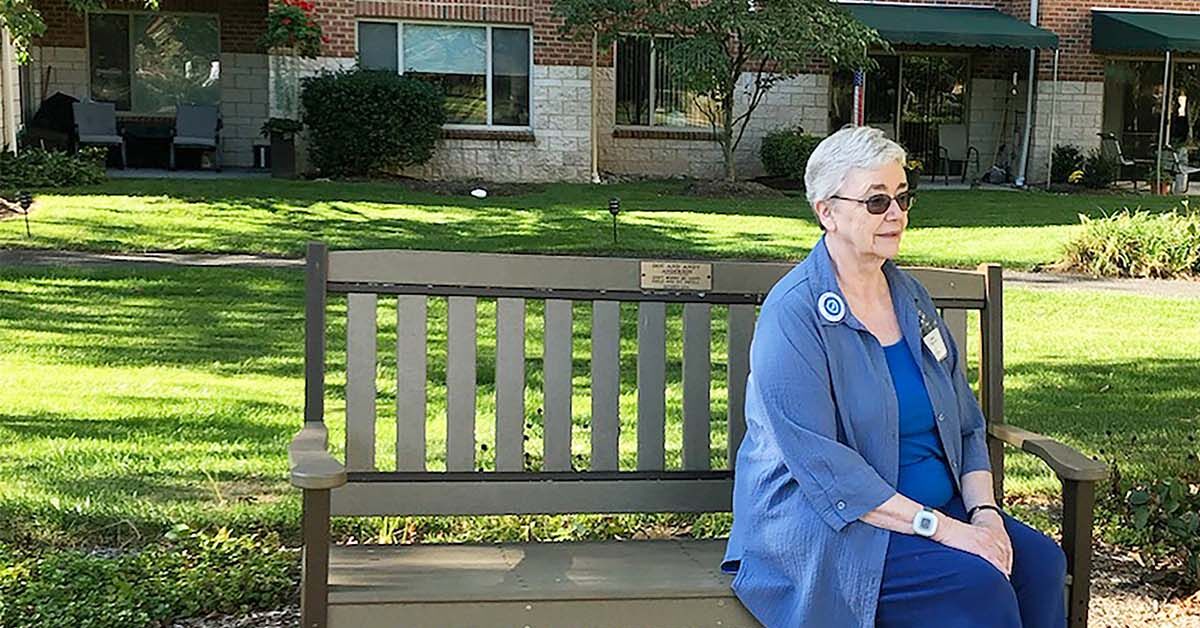 New Year's resolutions are a great way to set goals, especially ones concerning how we can better maintain our health and well-being into the future. At Ann's Choice, an Erickson Senior Living community in Bucks County, Pa., fulfilling those goals is easy.
Community members enjoy the benefit of having fitness centers, walking paths and trails, and clubs right on campus. And given the maintenance-free environment with many opportunities for socialization, communication, and relaxation, there's no shortage of ways to stay active and engaged.
Key to longevity
Community member Betty Stawickie, who has lived at Ann's Choice for two and a half years, started participating in a meditation class soon after she moved in. "Meditation is relaxing and provides a chance to be with like-minded people," says Betty. "I also participate in balance classes, a cardio class, and Zumba Gold."
Betty strongly believes that staying active is the key to enjoying a long, fulfilling life. "The old saying 'If you don't use it, you lose it,' I feel, is very true."
She adds, "It's easy to just do nothing. We are not as active in our daily lives since retiring, and most of our families are grown. In order to remain active, we need to participate in programs that enhance our ability to stay active and as healthy as possible."
Physical and mental well-being
Making healthy choices is important for a variety of reasons, says Beth Muller, resident life manager at Ann's Choice. "Maintaining physical health can help delay or prevent medical issues while also ensuring you have a high quality of life. A healthy lifestyle, including participating in a variety of fitness activities and eating nutritious foods, can have a direct impact on mental well-being too."
Resident Life Director Christa Segal agrees. "Exercise increases bone health and strength and can improve range of motion around a joint, both of which reduce fall risk. Physical activity has also been shown to lessen the risk of vascular dementia, promote cardiovascular health, and advance cognitive health."
Erickson Senior Living communities are committed to helping seniors prioritize wellness during their retirement years, and Ann's Choice has done just that. With dedicated fitness spaces, including a brand-new satellite gym and outdoor recreation areas with a pickleball court, tennis courts, putting green, horseshoes, and cornhole; and a wide range of activities, including aquatics classes and walking groups, community members are able to find what best suits their needs and goals.
Ann's Choice also staffs a team of full-time, nationally certified fitness specialists, who provide personal training and teach group exercise classes that are designed to accommodate varying mobility levels.
Staying social
Thanks to the worry-free lifestyle at Ann's Choice, community members have ample time to join social activities, whether it be playing cards, crafting, or gardening. There are also groups to discuss books, politics, and other topics—not to mention a newly formed humor club. 
All these opportunities for socialization are beneficial, notes Segal. "Spending time with others reduces the possibility of social isolation, which often results in cognitive decline and depression," she says.
Convenient health care
To ensure community members have easy access to health care resources, Ann's Choice has an on-site medical center that is staffed with full-time providers. Community members keep their current primary care physicians and still utilize the center for flu shots, strep tests, and urgent care options as needed.
The medical center also has a social worker and a mental health nurse practitioner. "Recently, our social worker has filmed a number of mental health-focused segments, which will be broadcast on our in-house television station," says Segal. "The segments were designed to stimulate conversation and eliminate the stigma surrounding mental health."
Ann's Choice staff members also facilitate support groups for caregivers, and for those who are dealing with memory loss and bereavement. In addition, a community member-led group for people with Parkinson's disease and their caregivers was recently started.
Looking to the future
Ann's Choice continues to add new programs and resources to uphold good physical, mental, and emotional health. "We are so excited for our future well-being initiatives," explains Muller. "We are adding a new group fitness space, a dog park, the Wellbeats program [an on-demand fitness application, free to all community members], and an indoor quiet meditation and reflection space."
As they embrace the New Year, Ann's Choice community members have the support they need to make personal wellness their priority and time to explore opportunities that will help them live life to the fullest.
Ready to take a look at the endless wellness amenities offered at Ann's Choice? Schedule a virtual or in-person visit.
Back