On The Go with The Radio Control Club at Ann's Choice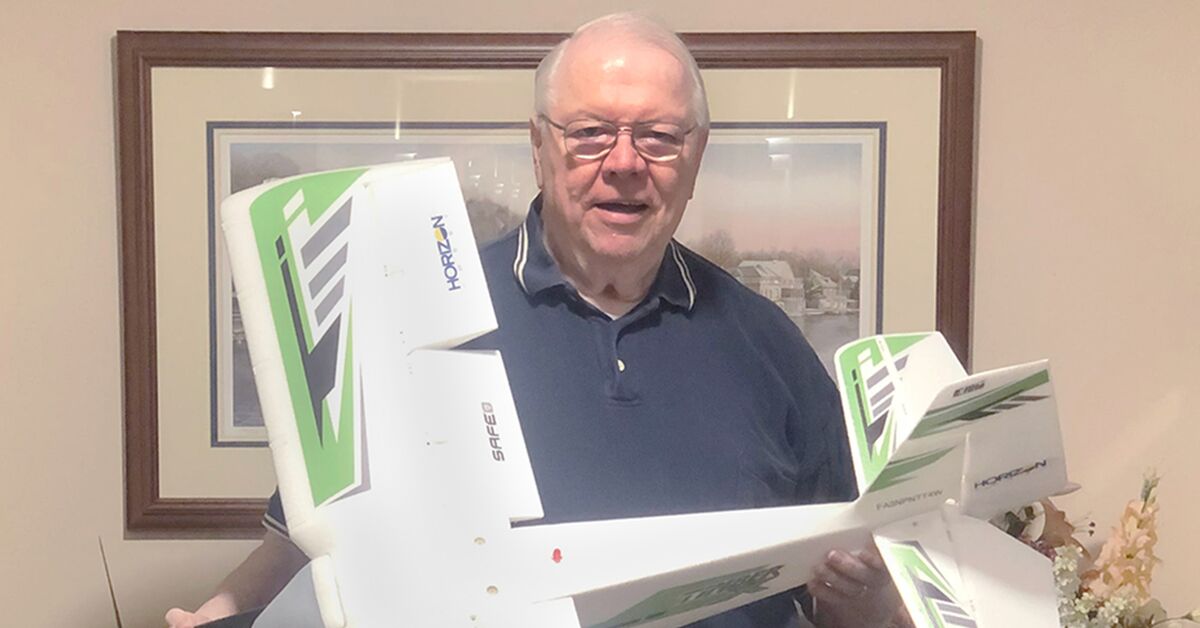 Radio-controlled aircraft, car, and truck enthusiasts at Ann's Choice, an Erickson Senior Living community in Bucks County, Pa., are excited to share the thrill of this fast-paced pastime with their like-minded neighbors.
Members of the Radio Control Club meet each week to fly their radio-controlled aircraft and drive radio-controlled cars and trucks outdoors whenever the weather permits, and to talk about their hobby when it doesn't.
Mike Droluk, who serves as president of the club, says he has always had an interest in radio-controlled vehicles and enjoys flying drones, fixed-wing aircraft, and helicopters with his fellow club members.
Spreading their wings
Mike notes that many of the club's participants held a love for building model airplanes or cars as children and later rediscovered their passion by constructing radio-controlled gadgets.
Some residents are entirely new to the hobby, but the Radio Control Club welcomes everyone who is eager to spread their wings. The club offers training sessions at least once a week, Mike says. Inside the craft studio, using a large-screen monitor and software on a laptop, members are able to practice - virtually - how they will fly in real time.
"It gives them a chance to test a new type of aircraft that they haven't flown before, or perhaps it's their first experience with a radio-controlled aircraft. It's a lot cheaper to break them on the simulator than to get a new airplane!" Mike laughs.
After attending a training session, members can take to the sky - and ground, now that vehicles are permitted - to fly their radio-controlled aircraft.
Create your own
Radio-controlled aircraft can be made from various materials. Regardless of style and size, each aircraft contains a receiver that is controlled remotely with a handheld transmitter.
Enthusiasts can purchase drones or other aircraft that are ready to fly, or build their own. While the first radio-controlled aircraft were notoriously loud and unstable, the introduction of rechargeable batteries, quiet motors, and sturdy materials, such as glass resin and fiber, gave radio-controlled enthusiasts greater options when exploring this hobby.
Spectators and builders
Some club members choose to watch rather than participate. Of the 38 members, 26 can pilot an aircraft or drive a vehicle.
There are strict rules for those who fly, says Mike. In order to fly on Ann's Choice property, you must be a member of the Academy of Model Aeronautics (AMA), "which gives us additional insurance, should something unforeseen happen."
The safety officer of the club makes sure certain rules are upheld, Mike adds. He explains, "If you're flying anything that weighs more than .55 pounds - a little bit more than half of a pound - you must have a Federal Aviation Administration (FAA) registration number on it. Otherwise, it's a very informal club."
The group mainly chats about radio-controlled aircraft flying, but sometimes different topics roll into discussions, says Mike. Some members belong to other model-related clubs at Ann's Choice, such as the Model Railroading Club, and like to tie in the knowledge they gained from these club meetings. 
Land-based vehicles too
At its inception, the Radio Control Club was solely dedicated to model aircraft. But resident Jim Bryan brought the idea of racing cars and trucks to the club after he purchased his first radio-controlled truck.
Jim now has three radio-controlled trucks and especially enjoys driving the vehicles outdoors. When he drives them indoors, he puts a camera on the front and challenges himself to navigate around chairs.
"I put the trucks away when the aircraft arrive, as it would cause too much confusion to have radio-controlled vehicles on the ground and in the air at the same time!" says Jim.
Mike adds that, for him, it comes down to a love for model cars and airplanes - that's what started it all.  
"Our 'toys' get more expensive as we get older. But it is not an expensive hobby. People automatically assume that a radio-controlled airplane costs hundreds of dollars - and they can - but you could just as easily start out with a drone for 30 bucks," he says.
Invest in your future self at Ann's Choice. From top-notch amenities to affordable, maintenance-free apartment homes, you are sure to live your retirement to the fullest. Request more information today!
Back