Get The Most Out of Retirement at Ann's Choice - You Earned It!
Dorrie Anshel
February 28, 2022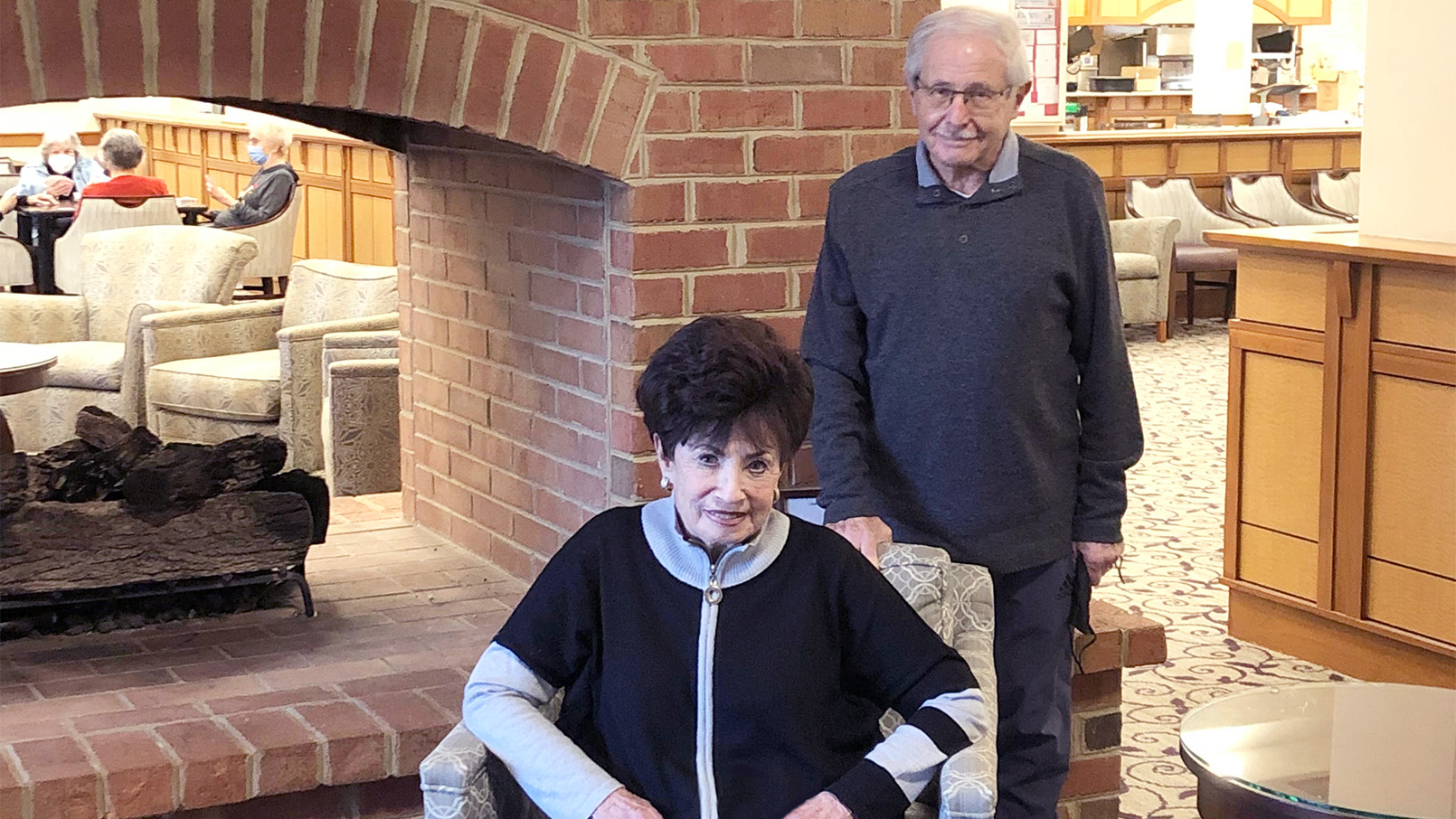 When Shelly and Phyllis Forman moved to Ann's Choice, the Erickson Senior Living community in Bucks County, Pa., the couple had opposing views about retirement.
Shelly, a former pharmacist who owned and operated multiple stores across the Northeast, loved every minute he spent at work. "I got up every morning with purpose. Working kept me young and my mind agile," he says. "Retirement is going to take some getting used to."
Phyllis, on the other hand, happily retired from the custom wheelchair business she established and managed for 35 years. "It grew into an extremely satisfying and successful family business, but I was ready to let it go," she says.
Now, as they settle into their new, carefree lifestyle at Ann's Choice, Shelly and Phyllis are in perfect accord about their decision to move.
"We absolutely love it here," Phyllis says. "I have never heard anyone say a bad word about it. There's always something to do, you don't lift a finger, and it's so easy to make friends."
A gentle push
The idea to look at senior living communities came from their three daughters.
Recalls Phyllis, "They wanted us to be in a community where we could enjoy independent living, until we couldn't. And they didn't have to convince us."
The availability of additional care - should they ever need it - on campus, delivered by full-time professionals who specialize in medical care for seniors, was a huge selling point.
"Knowing that it's here, when and if we need it, gave us all peace of mind," she says.
With that in mind, the couple started looking at communities close to their daughters.
"The other places were so quiet, and frankly, didn't offer the kind of active lifestyle we wanted," Phyllis notes. "At Ann's Choice, we're busy all day, every day. You cannot be bored unless you choose to be."
Meeting every need
Executive Director Chris Donati says the Formans' satisfaction is expressed by many Ann's Choice community members, in part because of the financial security and maintenance-free living. 
"Everyone who moves here has priorities and desires, and we're proud that we can meet every one of them," says Donati. "We offer a wide variety of stylish, maintenance-free floor plans, ranging from one-bedroom to spacious two-bedroom designs. With so many options, it's easy to find an apartment home that matches your needs and budget."
He explains that many community members appreciate the peace of mind that comes with the monthly service package and 90% refundable entry deposit. The monthly service package bundles monthly and quarterly expenses - like electric, property taxes, water, and cable - into one predictable bill, allowing community members to balance their budgets with confidence.
Donati adds, "Knowing that 90% of their entrance deposit will be returned to them or their beneficiaries protects their legacy," says Donati.
And because the community functions on a "pay as you go" basis, the Formans only cover the cost of additional levels of health care if and when they need it.
"Whatever motivates you to move to Ann's Choice, you'll find an unsurpassed level of safety, security, and quality of life," Donati says. "You'd expect that from Erickson Senior Living, as we've devoted our talents and resources to meeting the needs of seniors for almost 40 years."
Getting active
Despite Shelly's initial perception of retirement, the Formans had a smooth transition to their new life at Ann's Choice.
"Ann's Choice offered every service you could need [for planning a move] and took care of everything for us," notes Phyllis. "The staff is so helpful and caring, and neighbors are friendly and eager to include you. It was so easy to meet people and make friends."
With zero maintenance inside or outside their apartment home, the Formans found the freedom to pursue their interests, old and new. Phyllis enjoys playing cards with her wide circle of friends and joined the choir. Shelly goes to the gym daily, often for several hours.
"I firmly believe that exercise keeps me healthy and feeling my best," he says. "The trainers here are knowledgeable and can set up a program that meets your goals and abilities."
Just like the Formans, many people have found that Ann's Choice is the perfect community for those who want to enjoy a financially secure and active lifestyle with opportunities to learn, grow, and socialize.
"Moving here was the best decision we could have made," says Phyllis.
Invest in your future self at Ann's Choice. From top-notch amenities to affordable, maintenance-free apartment homes, you are sure to live your retirement to the fullest. Request more information today!
Back