Engaged, Active, and Fit - The Flourishing Lifestyle at Ann's Choice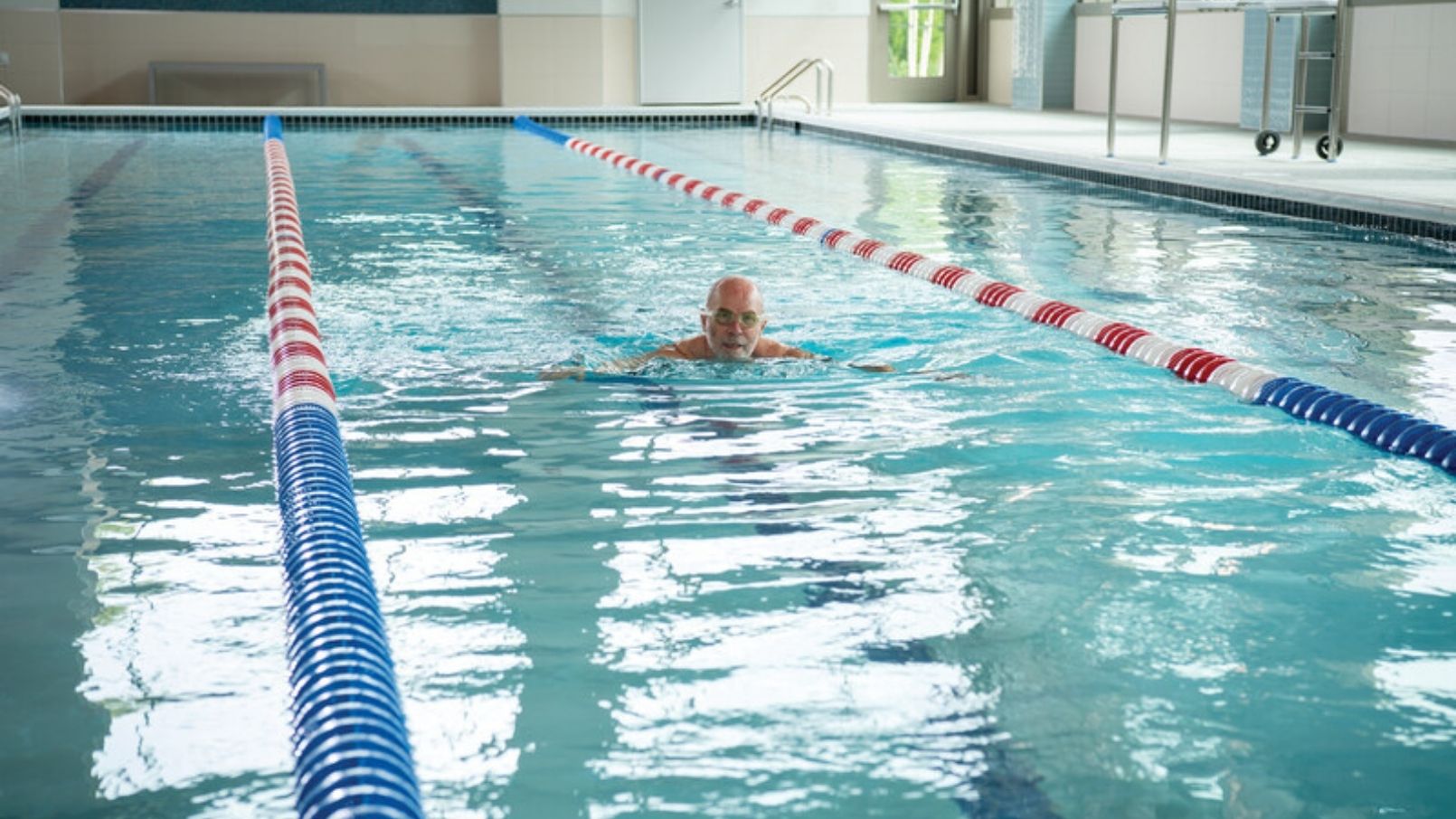 For the past year, Ann's Choice, an Erickson Living-managed senior community in Bucks County, Pa., has done an exemplary job of keeping residents safe, active, and engaged. Thanks to early intervention, a comprehensive plan, and incomparable teamwork, the community is a vibrant campus for residents' enjoyment. Balancing virtual and in person activities has been key.
Exercise and physical fitness are very popular with the community members. One of the most popular venues, the fitness and aquatics center, took the lead from Governor Tom Wolf.
According to Fitness Coordinator Ellen Book-O'Neill, "As soon as Pennsylvania gave us the okay, we reopened the pool and, shortly after, the gym. Use is by appointment only, which allows us to maintain a safe capacity, and masks are required in the gym. We offer fitness classes live and over streaming on Ann's Choice TV [the in-house TV station], so residents have multiple options for meeting their exercise goals."
Virtual art class
Art and culture lovers also were delighted that their activities could continue uninterrupted, if online. Art club member Mary Ann Weisser began teaching a weekly Zoom class in March.
"I wanted to help others with their work, so I gave them homework, never thinking anyone would do it, much less come to the next meeting," she says with a laugh. She adds, "I couldn't believe it when even more people showed up the next week, and they all had done the assignment! I think it inspired them to pull out their paints and brushes and start creating again. The response has been incredible."
The same is true for the digital photography club, which resident Sherry Resnick helped found several years ago. Members meet via Zoom to share their work, watch how-to videos, and learn about famous photographers.
"We met for several outdoor shoots so we could be together at a safe distance," she says. "We display our work in the Liberty Clubhouse, and the feedback has been so positive."
Residents are also enjoying pottery, indoor bocce ball and shuffleboard games, and walking the beautiful nature trails on 103-acre campus.
Executive perspective
Executive Director Chris Donati has high praise for the staff and residents at Ann's Choice, who are doing their part to keep the community vibrant, active, engaged, and, most important, safe.
"It has been a real team effort involving everyone on campus," he says. "From the beginning, we communicated clearly and regularly with residents and staff about what to do and expect. We held virtual town hall meetings twice a week, and have continued to stream informational programs at least once a week. Residents appreciate being in the loop and having an opportunity to ask questions."
Throughout 2020, the community relied on expert guidance from the governor, county officials, and the local health department. Donati says, "We will continue to follow their advice through the winter months. Their direction—plus almost universal compliance with mask wearing, hand sanitizing, and social distancing among residents and staff—have enabled us to resume an active lifestyle."
Donati emphasizes that the community is keeping a close watch on developments and will adjust accordingly.
"Fortunately, we know much more now than we did last spring, so we can make selective modifications based on science. We'll continue to follow the advice of experts."
To learn more about the vibrant retirement lifestyle at Ann's Choice, request a brochure today.   
Back