The Charms of Ann's Choice
Leslie Feldman
January 21, 2022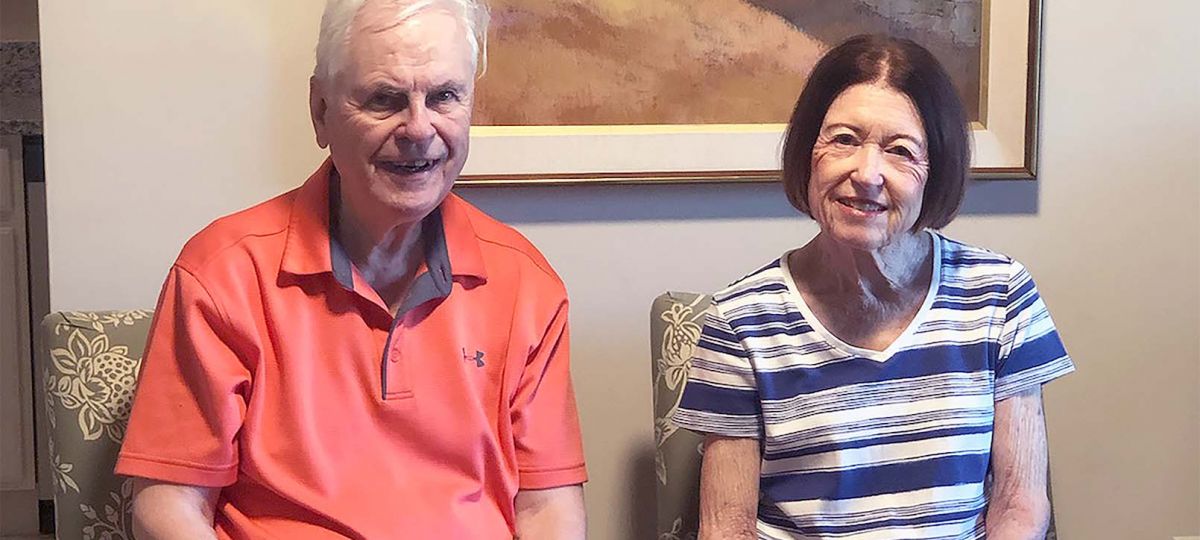 The National Institute on Aging cites research that shows "a strong correlation between social interaction and health and well-being among older adults."
That relationship between engagement and wellness is why many seniors are moving to retirement communities like Ann's Choice, the Erickson Senior Living community in Bucks County, Pa., so they can stay active and connected.
All the amenities—gym, pool, theater, restaurants, game rooms, art studio, and TV studio—are under one roof, so it's easy to catch up with friends or greet some neighbors. Outings to cultural events are also always on the schedule. With so much to do on and off campus, community members have plenty of chances to pursue longtime hobbies and discover exciting new interests.
"There are so many opportunities to meet people and socialize on campus," Director of Resident Life Christa Segal says. "With more than 180 resident-run clubs, classes, and activities, you'll never run out of fun things to do."
'Easy access to care'
"Living at Ann's Choice is like being on a cruise ship—such nice people and lots to do," agrees community member Pat Tierney, echoing the sentiments of his Ann's Choice neighbors. Pat has been living with his wife Leah at the Erickson Senior Living community since April 2021.
The Tierneys, who are originally from Langhorne, Pa., had lived in their townhouse for five years. Back in the winter of 2020, the Tierney's son gave them a list of senior living communities he thought they should consider visiting. Pat and Leah's children wanted them to live in a safe place where they had easy access to a full-time, on-site staff and management team, as well as additional health care, if they ever needed it.
"The list was alphabetical, and Ann's Choice was the first name on the list," explains Pat. "I called Ann's Choice and spoke to a lovely lady. But because our family wanted us to be fully vaccinated before we moved anywhere, we went on the community's priority list and waited until this past April to move in."
Considerate staff
"What struck us the most was the wonderful attitudes and friendliness of all the employees," says Pat. "They are very careful—in regards to the pandemic—and they go out of their way to help everyone."
An instance of staff's kindness that stands out to Pat is one afternoon, while he was standing for a period of time in the lobby, Security Director Ben Smith vocalized some concern that Pat looked uncomfortable. "He came over to me and asked if I'd like to sit down and if I was okay. The fact that he cared enough to ask meant so much. No matter what each person's role is, the staff treat everyone like we are all their grandparents."
In September, they attended the Ann's Choice Friend-Sip event—with event proceeds going toward the Benevolent Care Fund, which assists eligible community members who outlive their resources. "The event was a lot of fun and very well done," Pat says. "We enjoyed good company and chatted with staff that we have not seen since closing on our apartment. The food and drinks were great and staff were, as usual, wonderful."
So much to do
The Tierneys enjoy participating in some of the many activities available at Ann's Choice. Leah likes to walk for an hour each day—throughout the halls of the buildings—for exercise. She also looks forward to hopping in the pool to do some water aerobics.
"At Ann's Choice, community members can make the most of their retirement years while enjoying a wide variety of leisure activities—from walking and gardening to photography and social events, among other programs—all just steps from the door of their apartment home," says Sales Director Deborah Olcese.
Pat uses his creativity while joining fellow artists in the art club, where he often works in watercolor. "I have painted postcards and a picture for my wife," says Pat.
Leah and Pat use on-campus activities as opportunities to spend time together as well. "We enjoy attending the movie nights. Everything is shown on a big screen," adds Pat.
"Community members can participate in the activities they enjoy most, independently or while socializing with other community members, all without the burdens of maintaining their own house and yard," adds Olcese. "The aesthetic appeal of Ann's Choice is even more desirable for its maintenance-free lifestyle."
Consider being part of a strong and caring senior living community like Ann's Choice. Resort-style amenities, maintenance-free living, an on-site medical center staffed by full-time medical professionals, and new friends await. Request a brochure or a visit now!
Back