Ann's Choice Staff Members Enjoy Having Relatives at The Community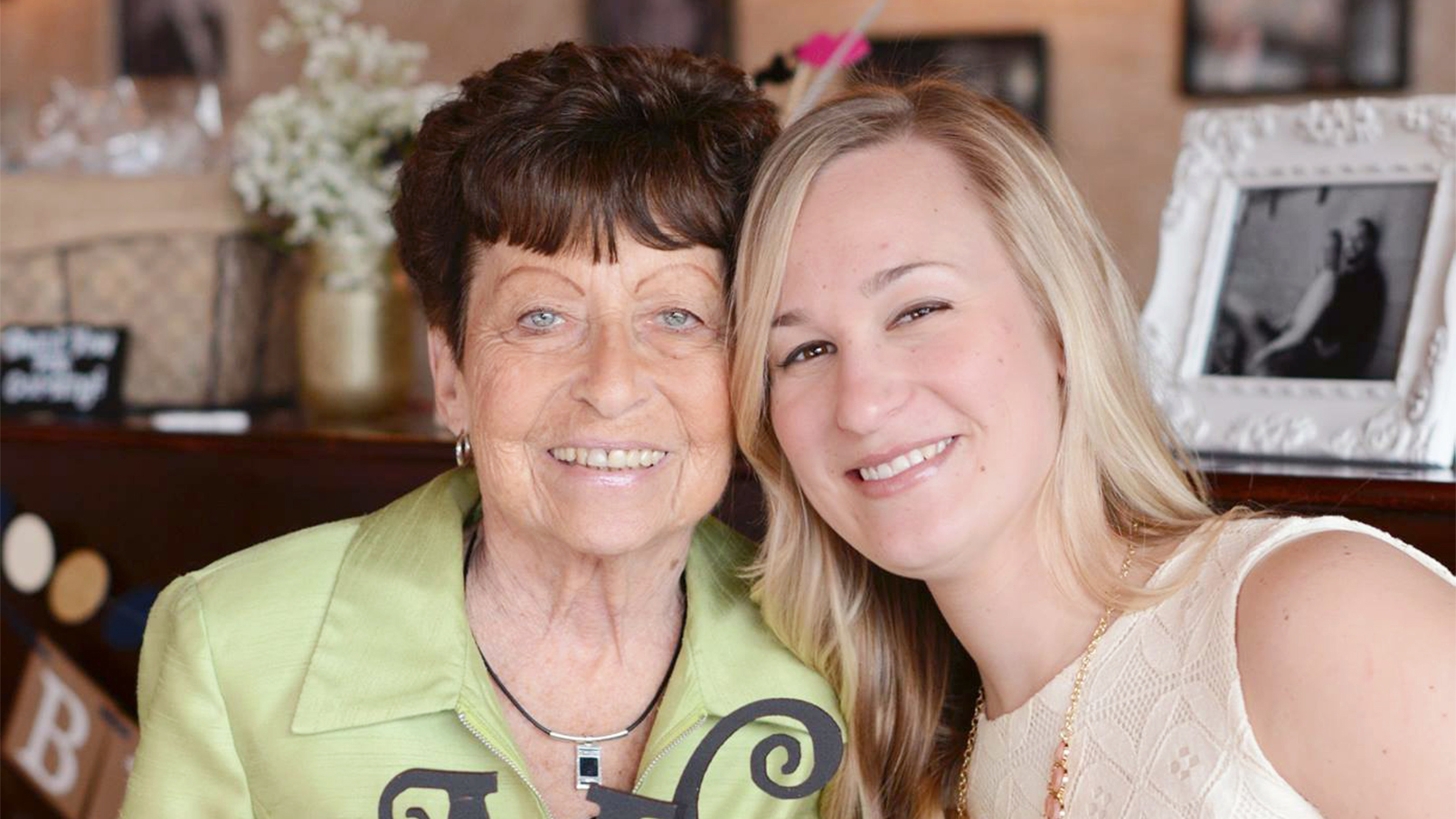 For most adult children, there's a sense of security that comes from knowing their parents or grandparents are nearby, have an abundance of lifestyle options, and are happily enjoying retirement.
Two staff members at Ann's Choice, an Erickson Senior Living community in Bucks County, Pa., are grateful their relatives live especially close - right around the corner on campus.
Christa Segal, associate executive director at Ann's Choice, appreciates having her husband's grandmother, Marlene Corson, live in one of the community's stylish, maintenance-free apartment homes.
And Marlene is just as happy. "I love it here," she says, "and Christa is one of the reasons I'm here. My family lives around here, including my grandchildren and my son and daughter."
Quality care
"When I started working here in 2018, Marlene and her husband Herb were still in their townhouse in Northeast Philadelphia. We encouraged them to look at Ann's Choice," Segal explains.
As a continuing care retirement community, Ann's Choice provides the resources needed to maintain for your physical, spiritual, and mental health, now and in the future.
"Between the medical center and all the opportunities for engagement, we knew that they would love living here."
"Interestingly enough, my husband's other grandfather lived at Ann's Choice many years ago," adds Segal. "So, the family was already familiar with the community. Both sets of grandparents were best friends and traveled together."
Supporting role
For Marlene and Herb, the financial security of Ann's Choice was a big draw. The 90% refundable entrance deposit, which is detailed in the Residence and Care Agreement, reassured the couple that their family was going to be taken care of in the future.
"My grandparents came in and fell in love with their apartment home," says Segal. "They didn't have trees in their yard in Philadelphia. When they saw their apartment home, they said, 'Look at the view of these trees.' They never had that before."
Unfortunately, about five months after the Corsons' move, Herb passed away.
"It was sad," says Marlene, "but it helped to have family nearby."
"We're all within two miles of the community," says Segal. "Being right there to offer support whenever it's needed - that's so important to us."
Birds of a feather
Marty Kusters, the staff development manager for dining at Ann's Choice, has not one, but two sets of relatives living on campus: her mother Beth Garofalo, and her husband Greg's parents, Terry and Walt Kusters.
Beth and her husband Fred, both Pennsylvania natives, were living as Florida snowbirds before moving to Ann's Choice nearly 10 years ago.
"We wanted to come back home, but we didn't want to own a house or condo," explains Beth. "Marty wasn't yet working here, but she had heard about Ann's Choice and looked into it for us. So, here we are."
Although she mentioned Ann's Choice to her parents, it was Beth who suggested - eight years ago - that her daughter get a job there. "When she was looking for a position, I told her to try Ann's Choice because all the employees seem so happy," Beth says.
Kusters agrees that her mom influenced her decision to accept a position at Ann's Choice. "Every time I visited her here, I loved the atmosphere and the environment - the friendliness of the place."
Relatives referring relatives
And just a couple years after Kusters started working at Ann's Choice, her in-laws joined the community as well.
"My husband is the oldest of eight kids," Kusters says. "Everybody was on board with them coming to Ann's Choice - based on my experience of working here and based on my parents' experience of living here. My in-laws knew they could trust the environment, based on recommendations from more than one person!"
Beth, who finds plenty of ways to stay engaged since Fred's passing two years ago, says that it's a treat to run into her daughter on campus.
"It's great having her close," says Kusters. "I really enjoy having constant contact with my mother. We were there to support her through that loss, but so was the greater community of Ann's Choice. There's this comfort in knowing that everything is taken care of for your parents. And with the community's carefree lifestyle, they gain this independence - opportunities to explore new things for themselves, knowing that they have everything at their fingertips."
"Living there is a joy, especially at this age," notes Beth. "I like having dinner in the dining room at the end of the day. It's just lovely. And, looking out the window at some beautiful, flowering trees outside, I appreciate not having to take care of those, which we did when we had a house."
To learn more about affordable, independent senior living at Ann's Choice, request your free brochure to get the scoop on amenities, floor plans, and so much more.
Back