Ann's Choice Residents Help Pave a Path to Success for High School Seniors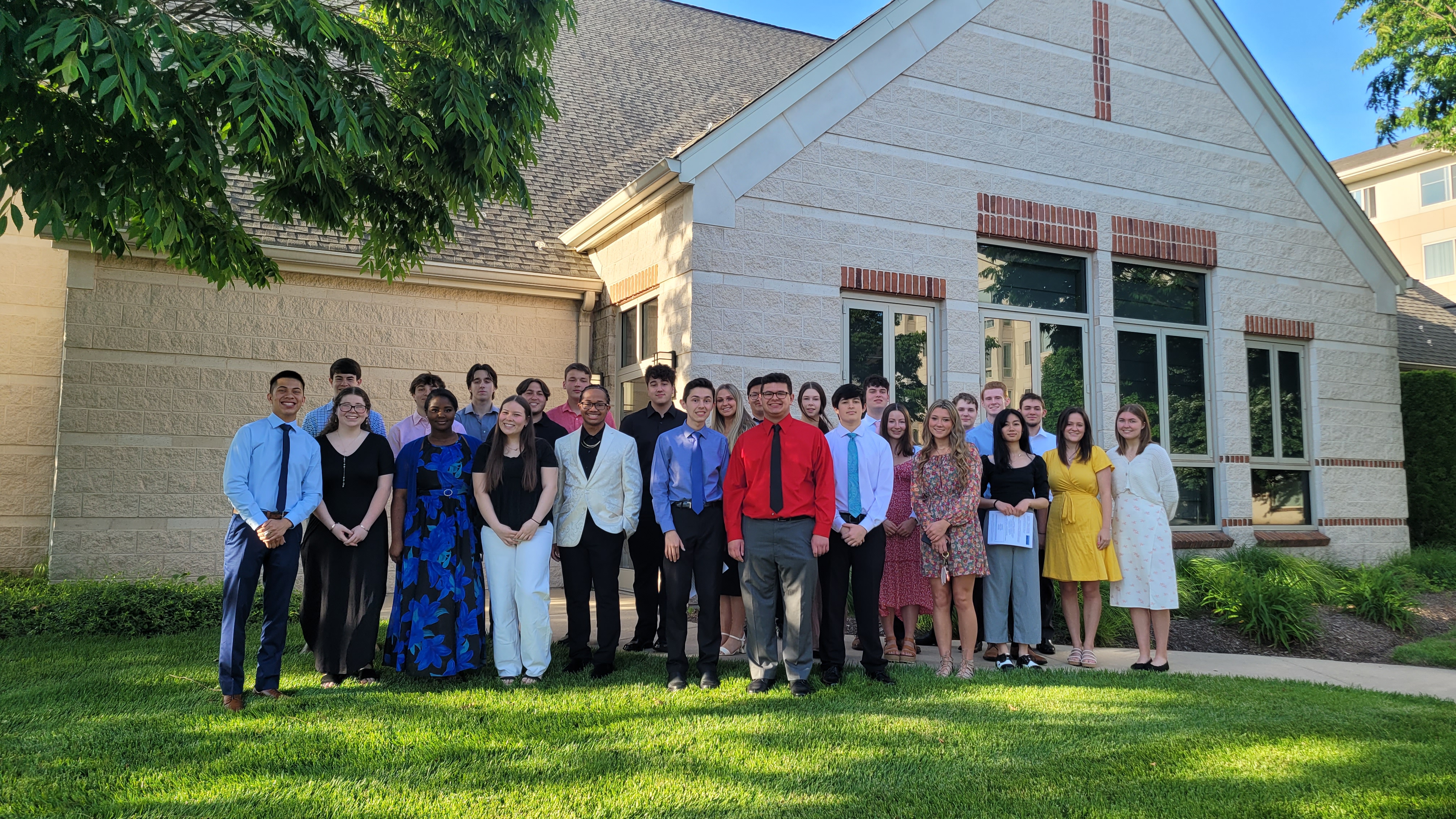 For high school seniors approaching graduation, these last few weeks are a time of reflection—to commemorate academic achievements and appreciate the value of relationships formed with teachers, coaches, friends, and mentors. 
For student workers at Ann's Choice, an Erickson Senior Living community in Bucks County, Pa., it also represents a chance to be recognized for their hard work and set up for success through higher education scholarships, funded by generous donations from community residents. 
At the Student Scholar ceremony on May 25, 27 student workers were granted $10,000 scholarships to support their pursuit of a 4-year college, two-year community college, or trade school education. Also, 13 student scholars and two employees received donor-designated named scholarships totaling $38,500.
This year's Ann's Choice Scholars Campaign brought in $220,600, with an additional $13,000 raised at the Scholars Fund Golf Outing held on May 23. Since 2004, the Ann's Choice Student Scholarship Fund has awarded more than $3 million in financial aid to student workers to support their pursuit of higher education.
"Each year, we are amazed at the talent of our student scholars. This year's class showed resilience as they chartered new terrain in their academics and adapted to changing procedures here at Ann's Choice," said Manager of Philanthropy Sharon Silvestri. "Thank you to residents for supporting our student scholars as they work to accomplish their dreams." 
For more information about the scholarship program and other benefits of working at Ann's Choice, visit our career website.
2022 Ann's Choice Scholars
Jacob Becker, William Tennent High School;
Timothy Belotserkovsky, William Tennent High School;
Jaden Burlingame. Archbishop Wood High School;
Derek Carrieri, William Tennent High School;
Diego Colula, William Tennent High School;
Veronica Connell. William Tennent High School;
Evan Dippre, Upper Moreland High School;
Gavin Downey, Calvary Christian Academy;
Christian Fetzer, Central Bucks South High School;
Isabella Francisco, Council Rock South High School;
Kiarra Go, William Tennent High School;
Alize Jones, William Tennent High School and Middle Bucks Institute of Technology;
Jack Kolimaga, Council Rock South High School;
Marcus Leone, Council Rock South High School;
Yuan Li, Abington Senior High School;
Kelley Manero, Villa Joseph Marie High School;
Gavin McCarthy, Archbishop Wood High School;
Justin Meltzer, William Tennent High School;
Allison Miller, Central Bucks East High School;
Jenna Motzer, Hatboro-Horsham High School;
John Neilson, Central Bucks South High School
Madison Nottingham, Calvary Christian Academy;
Grace Reilly, Central Bucks South High School;
Riley Thornton, Hatboro-Horsham High School;
Andrew Tomchinsky, Council Rock South High School;
Victoria Walsh, Upper Moreland High School;
Aundre Watley, Abington Senior High School
Back