Ann's Choice Celebrates 20 Years of Excellence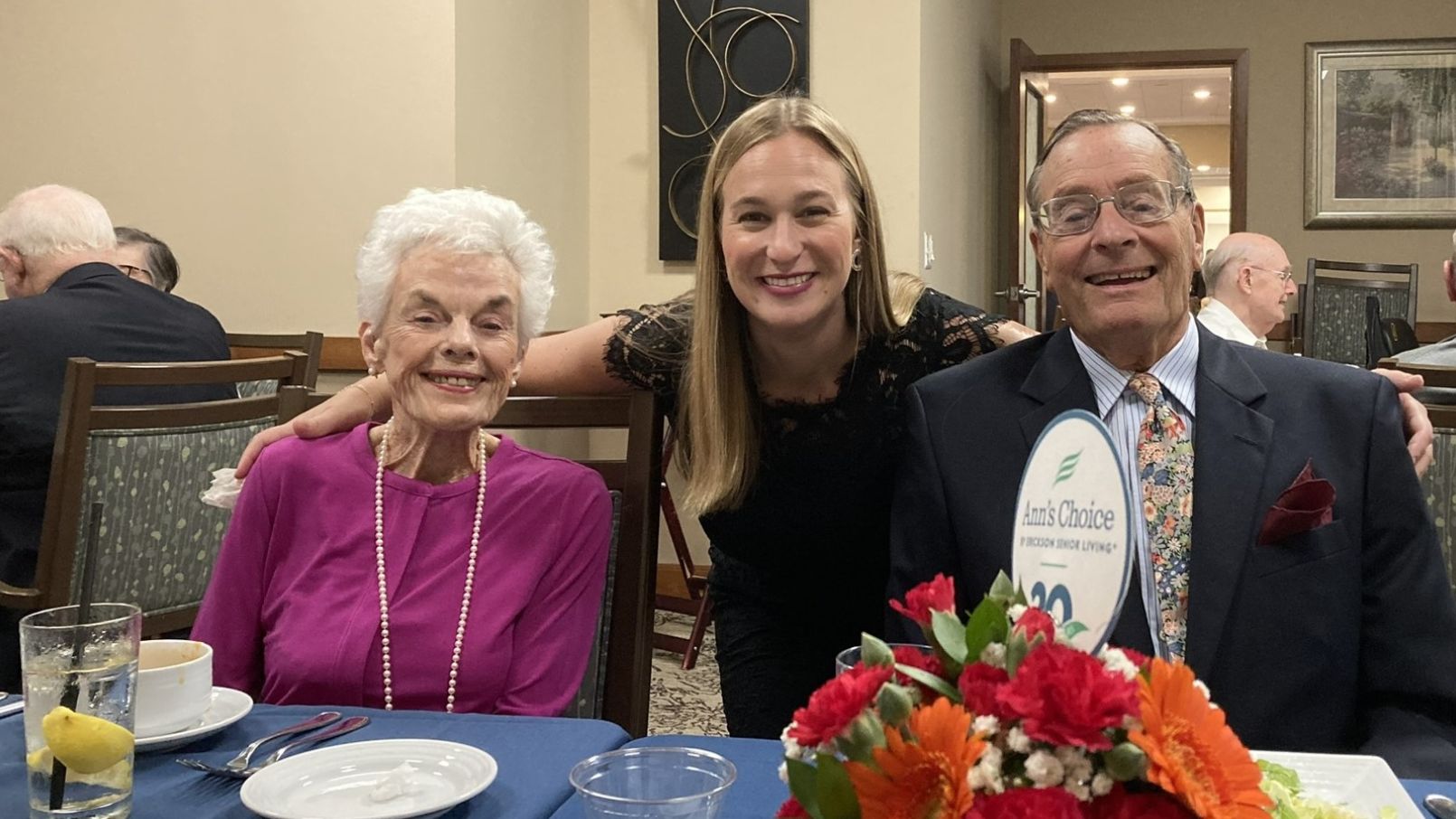 Ann's Choice, an Erickson Senior Living-managed community in Bucks County, Pa., marked its 20th anniversary with an event series, "20 Days of 20 Years," in August to recognize the extraordinary contributions of its residents and employees. The festivities included a host of events and activities that reflect Ann's Choice's success in fostering a vibrant and engaging retirement lifestyle.
"We are so proud of this community we've built together over the past 20 years," says Executive Director Chris Donati. "Ann's Choice is an outstanding place to live and work, offering an exceptional lifestyle to community members and career opportunities to our dedicated team members." 
Since opening in 2003, Ann's Choice has been recognized as a "Best Retirement Community" and a "Top Workplace" by regional publications. Today, the community has 960 employees and more than 1,930 residents, and an occupancy rate exceeding the senior industry average. The community strives to keep its brand promises to residents and employees: creating a vibrant lifestyle and work environment, providing financial stability and benefits, and making health and well-being a priority.
Times have changed, but Ann's Choice's commitment to offering seniors a vibrant, maintenance-free lifestyle at an outstanding value remains the same. The community has never stopped updating its amenities to provide industry-leading programs and services. Fireside Restaurant - located in the Village Clubhouse, the community's first neighborhood - is currently experiencing a complete makeover. 
When Ann's Choice opened in 2003, Allen and Grace Bradley were there to cut the red ribbon, launching the grand opening celebration.
As the first residents to move in, known as "pioneers," the couple was excited to embark on a maintenance-free lifestyle at the vibrant community - a lifestyle they continue to embrace. 
"We're still so thrilled with our life at Ann's Choice," says Grace. 
Sales Associate Maria Seva, whose 22-year tenure is the longest among employees at Ann's Choice, has witnessed many positive changes along with the community's pioneer residents. 
After two decades, she says her job satisfaction still comes from daily interactions with residents and colleagues. 
"A lot has changed over the years, but our mission hasn't," she adds. "At the heart of Ann's Choice is the camaraderie - caring staff members and residents who develop warm and supportive relationships, making the community a special place to live and work, now and for many more years to come."
"I go to work every day knowing I'll have a good time," she says. "It never feels like work when you enjoy what you do and the people you work with."
"The 20 Days of 20 Years event series featured activities throughout campus and culminated on August 25 with a big finale – an Elegant Evening by Dining," says Trisha Malabuyo, resident life director at Ann's Choice. 
Events included a cocktail party, community-wide scavenger hunt, summer pool party, and duck races, a concert by Ann's Choice's Second Time Around Band, a screening of the movie "Tales Before Ann's Choice" by resident Ken Longman, a memorabilia exhibit, pioneer dinner, and more.
As Ann's Choice celebrates this milestone anniversary, one thing is clear - there's never been a better time to move to this vibrant, engaging community. 
"It's been a pleasure to watch the seasons of change," notes Grace. "We're excited for 20 more years at Ann's Choice!"
To learn more about Ann's Choice's stylish, maintenance-free apartment homes and the active and engaged lifestyle that community members enjoy, 
To learn more about Ann's Choice's stylish, maintenance-free apartment homes and the active and engaged lifestyle that community members enjoy, request a brochure today!
Back