Volunteering During Retirement Is a Fulfilling Way to Spend Your Free Time
By Michele Harris
April 2, 2022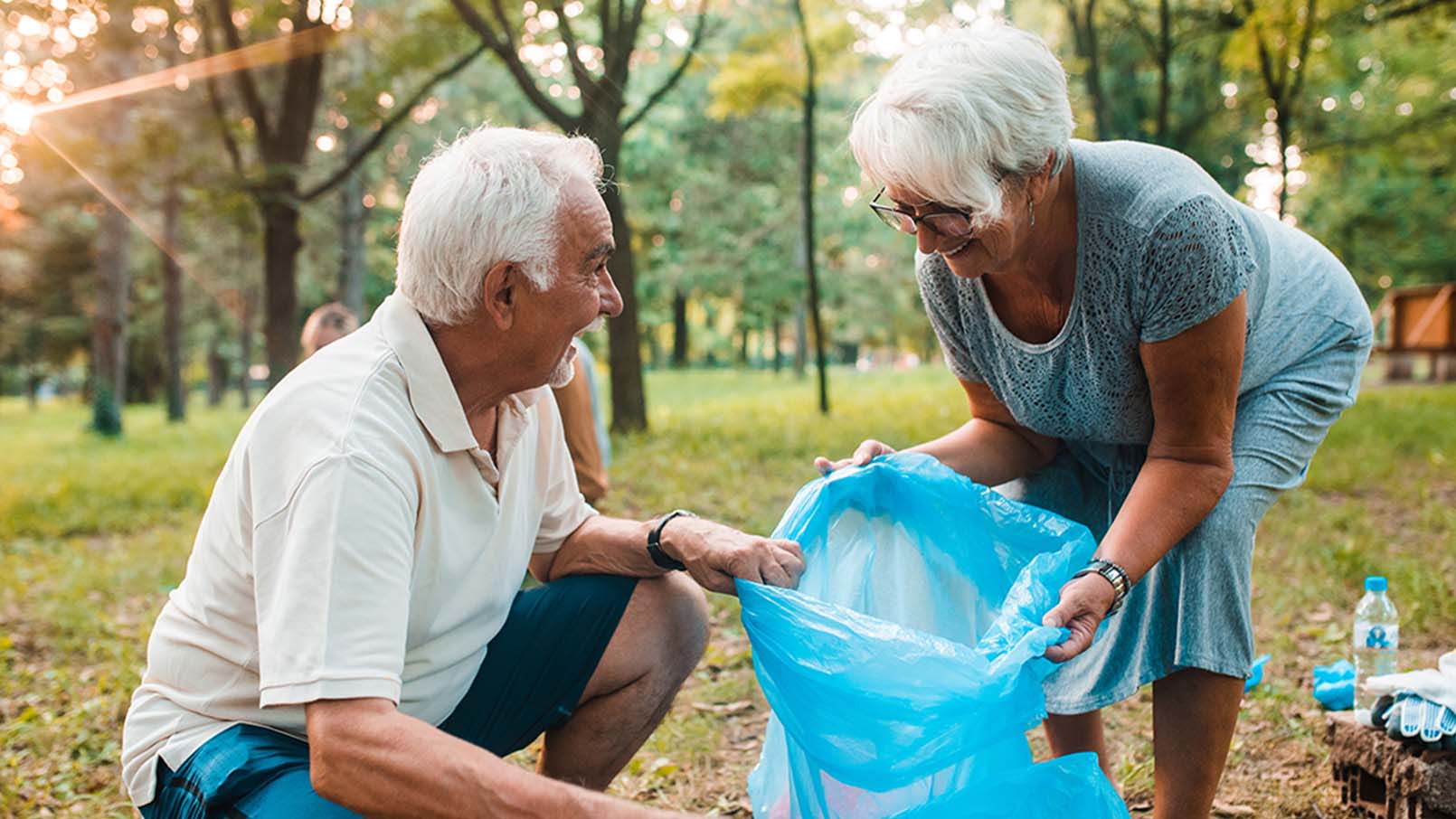 Among retirees surveyed, 54% wish they had done a better job at planning for the nonfinancial aspects of retirement, according to a research report titled Four Pillars of the New Retirement that was conducted by Edward Jones, Age Wave, and the Harris Poll.
For many people, retirement planning focuses primarily on making sure they have enough money saved up to support themselves when they no longer draw a salary.
While there's no question that sound financial planning is essential for a "successful" retirement, it's important to plan for the other aspects of their post-career life as well.
Finding fulfillment during retirement
The report found that only 16% of pre-retirees (people over the age of 50) have thought about what activities will give them a sense of purpose and fulfillment when they retire. And 77% - a surprising majority - say they wish "there were more resources available to help them plan for an ideal retirement beyond just their finances."
And with 92% of retirees saying that "having purpose is key to a successful retirement," it's evident that fostering a joyful retirement takes more than just financial planning - it includes working towards something greater.
Discovering a sense of purpose also comes with a lot of benefits, such as reducing the risk of cognitive decline, cardiovascular disease, and depression. For many retirees, that sense of purpose is found through volunteer work. 
Making deep connections for seniors
Whatever your interest, ability, or situation, there is a volunteer program that's perfect for you - guaranteed. Some choose to deliver meals to those in need, others tutor students, and many like to get involved in community and church groups.
Volunteering, whether on or off campus, is just one of many endeavors that residents at Erickson Senior Living communities pursue. Residents value the time they spend helping others and discover that there are advantages to the camaraderie and socialization that comes from interacting with new people.
"We have many deep connections within the greater community because our residents are committed to helping others," says Maureen Heckler, executive director of Maris Grove, an Erickson Senior Living community in Glen Mills, Pa. "I hear so often from our residents that they get back much more than they give."
"My heart is with this group," says Mary Welch, a member of the Maris Grove resident outreach committee. "I truly believe that now is the point in my life when I have the most time to give, so I use my time to help others."
"Residents are so generous with their time, talents, and treasures. They not only do good in the world, but they reap the benefits of doing good in the world," says Jeff Watson, Erickson Senior Living's director of operations. "This spirit of kindness radiates throughout our campuses and enables our residents to make a difference in the lives of so many."
The value of volunteering during retirement
Four Pillars of the New Retirement also found that most retirees would prefer to do volunteer or pro bono work for an average of 3.3 hours per week. In addition, the report shows that most seniors would like to see more opportunities for retirees to put their talents and knowledge to use for the benefit of their communities.
After hearing the overwhelming request for "guidance and resources to help [seniors] connect with enjoyable volunteer opportunities that leverage their experience, talents, and interests," AmeriCorps took action.
AmeriCorps Seniors is a federal program that helps senior volunteers find meaningful service opportunities - averaging about 200,000 "matches" each year.
"AmeriCorps Seniors partners with local organizations to create programs that transform communities using the volunteer power of vibrant and engaged seniors," says Atalaya Sergi, director of AmeriCorps Seniors.
Their Pathfinder tool, accessible on the AmeriCorps website, is a great way to find organizations that are in need of volunteers within your local area. Some of the most popular programs to come out of AmeriCorps Seniors include the Foster Grandparent Program, Seniors RSVP, and the Senior Companion program. 
Volunteer opportunities for seniors
If the 69 million retirees in the U.S. today (and growing) volunteered just 3.3 hours per week for the next twenty years, that would total 238 billion volunteer hours.
After much calculation, experts determined that the value of one hour of volunteer work is equal to $28. In other words, over the next twenty years, the nation could benefit from a $6.8 trillion gift from seniors. Just imagine all the good that could do.
To learn more about the volunteer opportunities that residents participate in every day, find an Erickson Senior Living community near you today.
Back