Take Control of Your Future - Don't Miss Out on Your Next Exciting Chapter!
By Michele Harris
May 18, 2022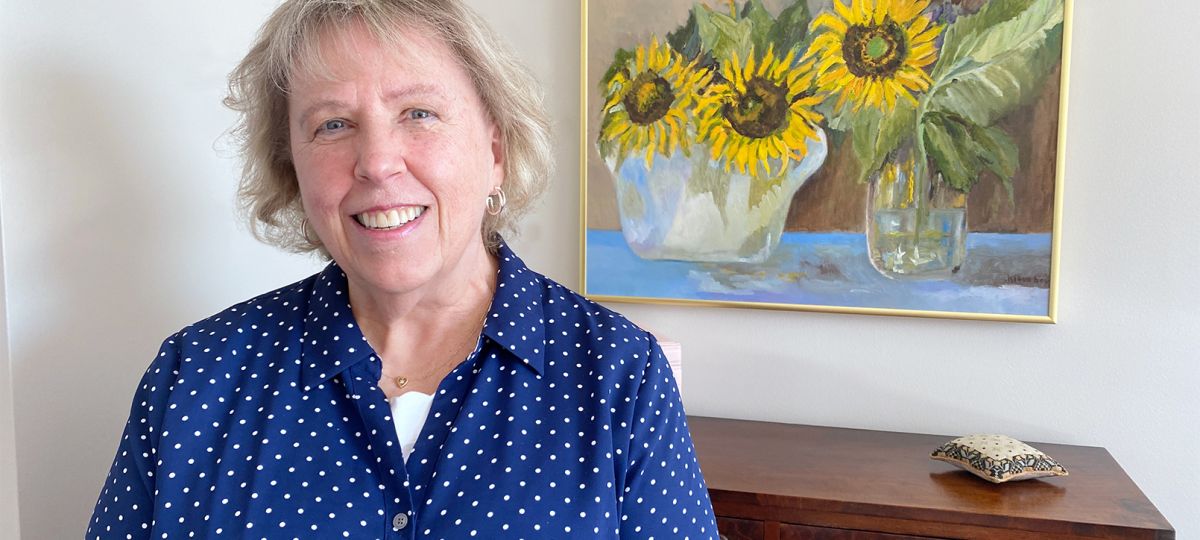 What's your plan for making the most out of your retirement? It might be to wait and see what happens. But what if not making a plan causes you to miss out on the next exciting chapter of your life?
For many, that exciting chapter starts at a continuing care retirement community (CCRC), where residents enjoy a wide array of social activities, wellness programs, dining options, and on-site health care.
In a study of CCRC residents conducted by the Mather Institute, 69% of respondents said that moving to a CCRC "greatly improved" their social wellness. Another study, conducted by a U.K. marketing research firm, found that residents of retirement communities feel more in control of their lives.
Because CCRCs also provide residents with access to a continuum of care - from independent living to assisted living to skilled nursing care - residents can stay within the same community, even if their health care needs change. So, it's not surprising, then, that 93% of the CCRC residents surveyed said they felt like they had a safety net in place.
Residents at Erickson Senior Living communities across the nation share similar feelings.
'I can enjoy everything'
Even before she retired, Nancy Freedman knew she wanted to live at Riderwood, an Erickson Senior Living community in Silver Spring, Md., so she joined the Riderwood priority list to indicate her desire to move in at some point - and stayed on it for seven years.
"I waited for years, thinking I wasn't ready, and then I finally came to my senses," says Nancy, who moved in October 2021. "I'm 69. By coming now, it means that I can enjoy everything."
Now, Nancy is active in Riderwood's German conversation group, plays Scrabble regularly with neighbors, and recently took on a leadership role on the community's welcoming committee.
Looking back, Nancy knows that she made the right decision.
"When the right apartment home presents itself, don't pass it up by thinking it's 'too soon' to move," she says. You gain so much by moving early - having more choices and being able to enjoy everything the community has to offer.
Having a say
As an Erickson Senior Living director overseeing Erickson Realty and Moving Services, a program that supports prospective residents through the planning and moving process, Sharon Baksa has helped thousands of people as they've made the move to CCRCs over the years. "Sometimes, by waiting, people cause themselves more stress," she says. "When they finally think the time is right to move, they may not have as many options available as they would have if they had moved earlier."
According to Baksa, moving to a CCRC is a wise way of taking control of your future.
"Aging well is something we have a say in," remarks Baksa. "I often hear from people who have moved to an Erickson community say, 'Gosh, I wish I would have done this sooner.' They didn't think about how easy and fun their life could be by living in a senior community until they experienced it. They realize what they missed out on by not acting sooner."
'Happy we moved when we did'
Harvey and Linda Caplan weren't planning to move, but when they received an unexpected offer on their Florida home, they couldn't turn it down.
They accepted and immediately started searching for a place to live.
They toured several retirement communities, but when they visited Devonshire at PGA National, the Erickson Senior Living community in Palm Beach Gardens, Fla., they knew they had found their next home.
"From the very first day, the community welcomed us with open arms," says Harvey. "I've never experienced anything like that in my life. The residents here reached out, and they wanted to make us feel comfortable."
Even though they felt rushed at first by the circumstances of the quick house sale, the Caplans know that they made the right decision.
"I'm happy we moved when we did. I am absolutely convinced that we did the best thing," adds Harvey. "I didn't want to look back and say, 'I wish I had done this three years ago.'"
"They tell you that people always say they wished they had moved sooner, and you think, 'Yeah, yeah, that's just a sales pitch' - but it's true," says Linda. "Now, I tell everybody, 'You are the youngest and the healthiest you will ever be. Don't wait!'"
Request a brochure today to learn more about the benefits of moving to an Erickson Senior Living community near you.
Back