Moving Can Help Seniors See Life in a Whole New Way
By Michele Harris
August 2, 2022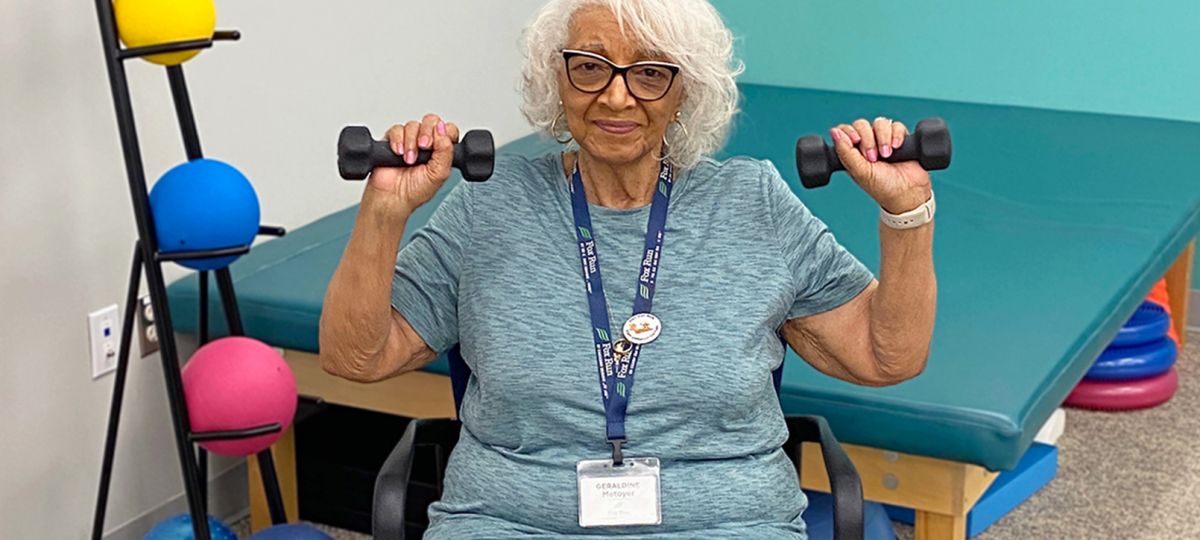 If you feel like you've gotten into an unfulfilling routine that doesn't work for you anymore, you're not alone.
Among respondents in a recent OnePoll survey, 77% noted that they wish to add more adventure to their lives.
"Anyone can get stuck in a rut, but we're especially likely to do so when we stop challenging ourselves," says Amy Morin, a licensed psychotherapist, bestselling author, and editor-in-chief of Verywell Mind, a resource for information on mental health. "We might feel like we don't have the same options as we used to - which may be true - but consequently, we might forget to look at the new options we do have."
Creating a life filled with more pleasure and less monotony is something anyone can do, Morin says, and shaking things up is an excellent way to start. Enroll in a new class or workshop, try a new fitness activity, or get together with friends at an up-and-coming spot.
Some are discovering that these options are easy to find at an active senior living community - especially for Erickson Senior Living residents.
Make the move to a new home
The endless expenses and responsibility of home maintenance took a toll on Ron DeAbreu. A retired professor, Ron and his wife Stephanie had been living in the same large house where they raised their family.
"I was bogged down," Ron recalls. "It was getting to the point where the roof and the siding needed to be replaced. The garage door was also in bad shape - and the list went on." 
What's more, the DeAbreus felt less connected to their community. "Many people we knew moved away, and new people moved in, so we didn't interact much with the people in the neighborhood," says Ron. "It was time to make a change."
In 2018, the couple sold their house and moved to Charlestown, an Erickson Senior Living community in Catonsville, Md.
"Since we've been here, we've gotten so involved and met so many more people," Ron says.
"I'm treasurer of the Resident Advisory Council. I play on the softball team. I'm on a bocce team. I help maintain the butterfly garden, and my wife is just as involved. I think living here has been very invigorating for us."
And as far as maintaining their new apartment home goes, Ron says, "That's the great plus. When something goes wrong, I pick up the phone, and the general services team at Charlestown takes care of it within 24 hours." 
Starting a new life at Erickson Senior Living
After her husband Herbert, a member of the Macon-Thomas chapter of the Tuskegee Airmen and a veteran helicopter pilot, passed away, Geraldine Metoyer realized that she was no longer living life to the fullest. "I was really just existing," she recalls. "I wasn't active, other than doing some gardening in my yard or going to the market."
Even after it became apparent to Geraldine that a move to a worry-free senior living community would give her a new outlook on life, she hesitated. "I was very reluctant about moving," she says.
After much thought, she realized, "I will never be any younger, and I will never be as healthy as I am right now," says Geraldine. "I feel that this is my time. I have cared for everybody else, and now, I've got to take care of me. I want to be able to enjoy this time and all the activities that I really want to do."
In 2018, she moved to Fox Run, an Erickson Senior Living community in Novi, Mich.
"I just feel so welcome and comfortable," says Geraldine. "It's a new life for me! One that I did not expect."
Socialize with friends as a senior
Whether she's tending to her section of the Fox Run community garden or participating in a fitness class, Geraldine is meeting new people all the time.
"I think moving here has helped me socialize," says Geraldine. "Here, there's always a friend or a neighbor who says, 'Come and have dinner with me.' Back at my house, no one was inviting me to dinner. I would be cooking and eating by myself."
Ron and Geraldine would agree that surrounding yourself with opportunities to engage and socialize - right outside your door - is a great way to regain your sense of fulfillment and satisfaction.
To find out more about how a move to a vibrant Erickson Senior Living community can shake up your routine and revitalize your outlook, request a brochure today!
Back