Milestone Vaccines Bring Hope to All
By Deb Doyle, Chief Operating Officer, Erickson Living
February 25, 2021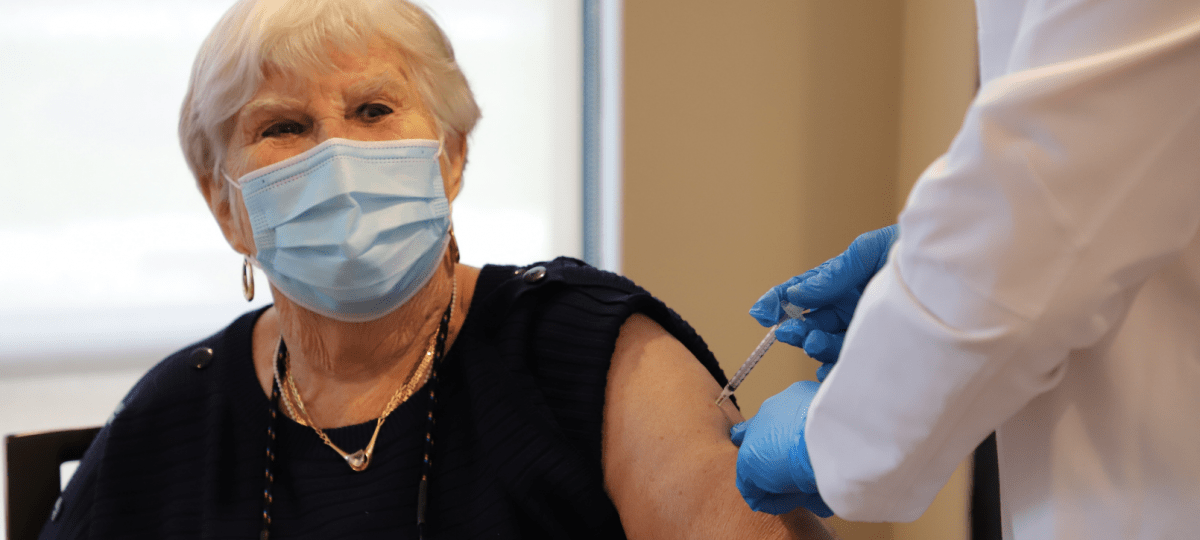 As more than a year has gone by since the beginning of the coronavirus pandemic, it's natural to pause and reflect on the long road we have traveled together. Overcoming the many challenges we have faced revealed the strengths and innovation of our organization. With vaccine clinics nearing completion at many of our  communities, we are again at a milestone moment in this fight. It's my sincere belief that the end of this pandemic is approaching.
Even before the first COVID-19 vaccines were authorized by the FDA, Erickson Living was preparing to host on-site vaccination clinics to assure a quick and safe process for residents and staff. Notably, we teamed with our longstanding national distribution partner, CVS/Omnicare, to establish protocols and to assure no dose went unused. We also mobilized the Erickson Health Medical Group and the Employee Health and Wellness clinicians to offer the necessary resources and expertise to conduct clinics at all of our communities.  
The first clinics began in late December and have continued in earnest since then. Distribution of vaccines across our communities is based on a schedule agreed upon by government agencies and CVS/Omnicare. From the outset, we requested enough doses for every resident and employee age 18 or older, and we are pleased with the tremendous progress that is being made.
Having attended several clinics, it has been rewarding to witness the reaction from residents. By creating a positive environment at each of these clinics, we all felt part of a historic moment in stopping the spread of COVID-19 and therefore saving lives! The lofty goal of vaccinating more than 27,000 residents and 15,000 employees across the Erickson Living enterprise is no small task, but our commitment has never wavered. As of March 9, 2021, more than 96 percent of residents across our 20 communities have been vaccinated.
For all of us, the vaccines serve as the beginning of a joyful and steady return to normalcy where we can spend time in person with loved ones and friends, traveling, and doing the things we love. Everyone deserves these special moments.
For Erickson Living and its communities, the clinics demonstrate our full commitment to the health and wellbeing of residents and the employees who serve them. Personalized on-site care from experienced medical professionals will always be a signature differentiator for our managed communities.
The last twelve months reflect our determined "can do" spirit. I am personally proud of how residents and employees have pulled together to support each other. Through it all, more than 2,000 new residents joined our communities, which they now call home.  
As Erickson Living continues to grow, the future is incredibly bright! We invite you to be part of our family of communities.
Back