Letting Go of Repairs and Maintenance So Seniors Can Do What They Really Enjoy
By Michele Harris
October 12, 2022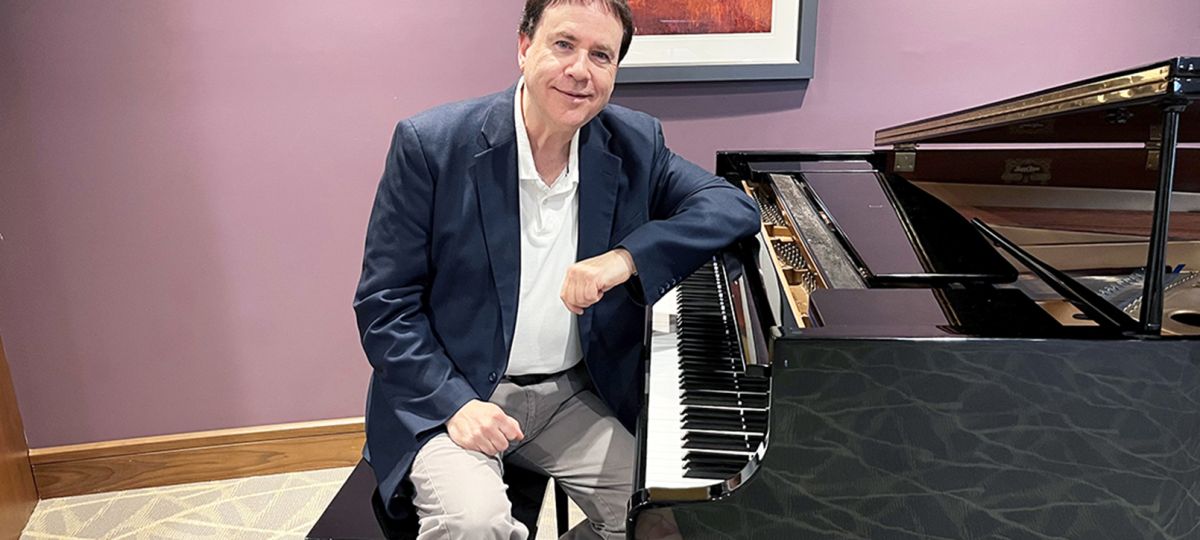 When Keith Derrickson left town to visit family or take a vacation, he checked his answering machine daily, but he wasn't expecting an important call. In fact, the messages on the machine were beside the point.
Keith had an answering machine that plugged into a wall socket. If he called home and the machine didn't pick up, he knew the electricity was out, and that spelled trouble because, without power, his basement sump pump wouldn't work either.
If the answering machine didn't pick up, Keith needed someone to go to his house and make sure his basement wasn't flooding.
So, even when Keith went on vacation, the burden of senior home maintenance followed him.
The price of homeownership for seniors
In 2017, Keith decided he'd had enough and put his house on the market.
To help potential buyers see how well-maintained his house was, Keith made a list of all the things he had repaired or replaced over the 12 years he had lived there. It was a long list.
There was the air conditioning system, furnace, sidewalk, refrigerator, fence, and driveway - to name a handful. Two of his most expensive repairs were installing a new roof and replacing a sewer line.
"I had done what I considered normal maintenance on my home," says Keith. "When I added it all up, I had spent about $90,000. Of course, I still had a mortgage, and there were property taxes, utilities, and everything else."
And it wasn't just the price tag that weighed on Keith - it was also the time and mental aggravation of getting the work done.
"To get the sewer line replaced, I had to get three estimates," he recalls. "I had to review the estimates, choose the contractor, and give them a deposit - all before they started the job - which meant I was without water for three or four days."
Maintenance costs add up
Ron Wysocarski, a real estate broker in Port Orange, Fla., isn't surprised by how much Keith spent on maintenance. He says most people don't notice how much they spend repairing their property and end up losing money.
"Replacing damaged sewer lines can cost a fortune," says Wysocarski. "It starts at $50 per linear foot, but it can reach up to $250. Fixing a foundation can cost between $5,000 and $40,000, depending on what's needed."
Inflation, supply-chain issues, and labor shortages have made house maintenance even more expensive lately.
Kyle Shirley, who owns a roofing company in Denver, Colo., says costs have increased significantly over the past two years. "To replace a shingle roof, prices are averaging about $6.50 per square foot. Compare that to about $4.25 per square foot two years ago, and it's clear that homeowners are feeling it in their wallets. A typical 3,000-square-foot roof that would have formerly cost $12,750 is now $19,500."
Worry-free lifestyle at Erickson Senior Living
Shortly after celebrating his 60th birthday, Keith said goodbye to the stress of house maintenance and moved to Oak Crest, the Erickson Senior Living community located in Parkville, Md. 
Keith now spends his free time playing volleyball and socializing with neighbors. He's also a concert pianist who enjoys sharing his talent with Oak Crest community members. You can often find him entertaining residents and visitors in the main lobby or hosting concerts in the chapel.
"Here, if I have a problem with water or anything else, Oak Crest takes care of the situation," he says. "I don't have to get estimates, and I don't have to pay extra for it. It's convenient - not having to stress about what will break next or what unexpected bill will pop up."
"This is a worry-free lifestyle, which is what we want as we age," says Keith, of the Erickson Senior Living community. "Worrying about the house, repairs, and bills is totally unnecessary."
If house maintenance is weighing you down, there's never been a better time to eliminate the burden and enjoy an active, vibrant retirement lifestyle. To learn more, contact an Erickson Senior Living community near you.
Back