Plan Now to Sell Your House This Winter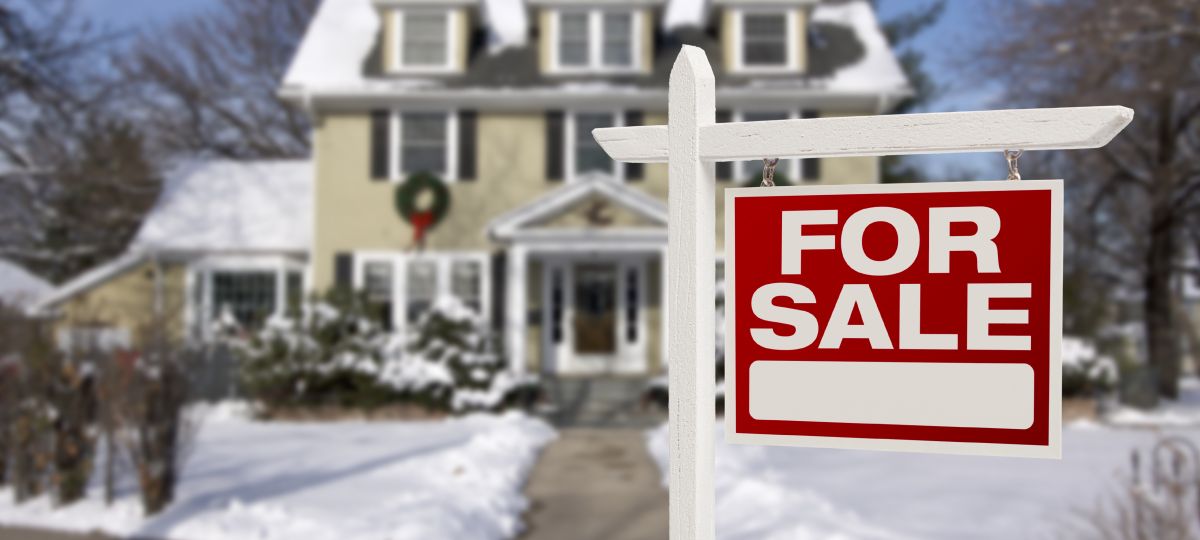 Selling your home during the winter season can be tricky, but there are ways to help make the process go smoothly. Erickson Senior Living personal moving consultants outline a few do's and don'ts to help make sure that you're putting your best foot forward when trying to sell your house in the winter.
The do's and don'ts of selling your house during the winter:
Do's for selling your house in the winter
Build interest in your home by having one of our preferred real estate agents put a COMING SOON sign on your front lawn. This gives potential buyers plenty of time to apply for financial approval before your house starts showing. This also allows them to list their properties in time to make an offer on yours. 

Capitalize on favorable financial trends. Between low mortgage interest rates and tax deductions, many first- and second-time home buyers want to take advantage of closing their purchase before year-end. That puts you in the driver's seat.
Don'ts for selling your house in the winter
Don't expect colder temperatures to deter serious buyers, especially those who have an expiring lease or house already on the market. They need to find a new home quickly. Plus, many companies relocate employees during the holidays so they can be ready to start their new jobs right after the New Year. 

Don't convince yourself that one last family holiday in your house is worth the wait. Inventory levels are expected to remain low through the winter, and that creates an unmatched opportunity for you to receive your asking price or higher in many areas across the country.
Tips for selling your home
With those tips in mind, how should you prepare to put your house on the market? It's simpler than you think, given that virtually everything can be done quickly and easily online. Moreover, Erickson Senior Living communities offer moving resources to help you every step of the way—from how to downsize your home to finding a mover.
Find a real estate agent
Your Erickson Senior Living personal moving consultant can recommend an experienced, trusted real estate agent who knows how to successfully market homes in your area.
Improve curb appeal
Simple fixes around your house can significantly boost your home's curb appeal and attract buyers. Consider some relatively inexpensive cosmetic projects like a fresh coat of paint, landscape improvements, and decluttering before listing your property this winter.
Price your home to sell
Your senior moving consultant can help you obtain a complimentary market analysis to list your house properly and potentially obtain multiple offers. Be sure that your asking price is competitive and realistic for your area to ensure a favorable return. 
Make your home a clean slate
Buyers respond to a clean slate that highlights your home's strong bones and available floor and wall space. Let them envision themselves living there. Erickson Senior Living's preferred partners will share tips for virtual showings and video your house during the fabulous fall weather to make a great first impression online. In fact, many buyers make offers without ever setting foot inside a property because limited inventory means houses don't stay listed for long.
Accept the right offer
Your personal moving consultant can coach you on obtaining and accepting the right offer as well as the appropriate steps to take when you receive a signed contract.
Make your next home at an Erickson Senior Living community
As you consider what selling success may mean for you, also think about making a beautiful, amenity-rich, maintenance-free Erickson Senior Living-managed community your next home. With the assistance of a senior moving company, downsizing to an apartment is easier than you ever thought possible. Our personal moving consultants can find the perfect location for you—from Colorado to Florida and north to Boston—and help you with every step of the moving process when you're ready. 
Make this dream a reality by finding retirement living near you. Erickson Senior Living retirement communities offer more than just a beautiful place to live. They offer an unparalleled level of security and peace of mind for the future.
Back