How to Downsize While You Decorate
Cindy Gay, Personal Moving Consultant  
October 8, 2019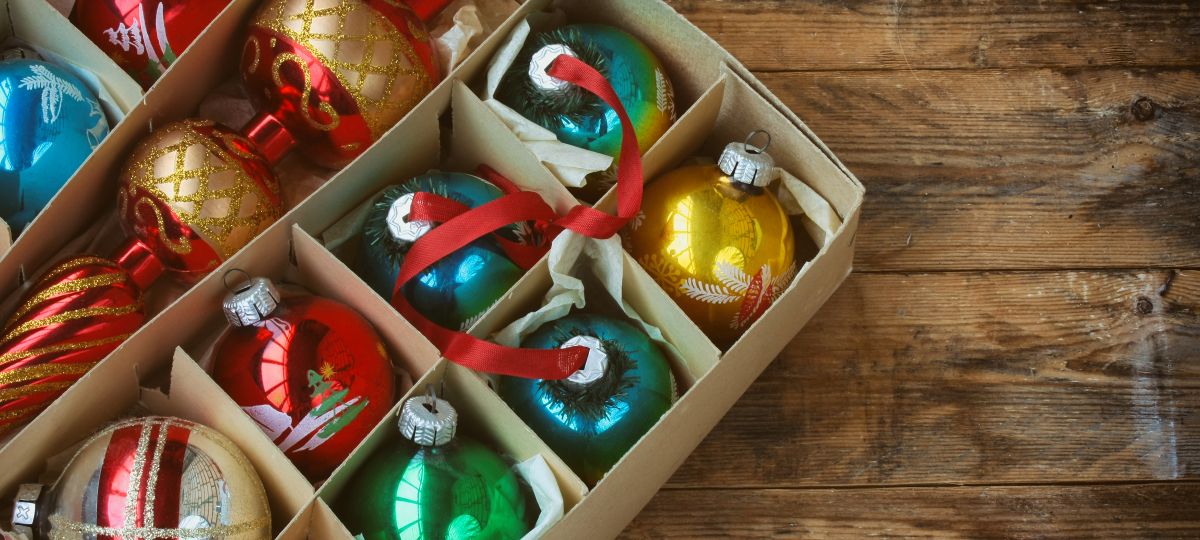 Whether you are about to move or are planning to in the near future, you could be feeling overwhelmed by the daunting task of downsizing, and pulling out all those boxes of decorations may make matters worse. But it doesn't have to be that way.
As one of Erickson Senior Living's personal moving consultants, I want to offer you some advice on how to downsize while you decorate your new home. So, take a deep breath, take it one stride at a time, and follow these recommendations to ease the stress.
Downsizing tips for seniors
Plan ahead
Early planning is key. This will help you stay physically and mentally organized. Jot down some of the things you may want to give away, sell, or donate and stick to that list as you go. Create a system using bins, trash bags, or boxes in which you sort things by category. 
Break down tasks into manageable pieces
Don't try to do everything at once. Take overwhelming tasks and break them down into more manageable chunks. Baby steps will simplify the process. Make a list of two or three tasks you want to accomplish each day or week and check them off as you go so you feel accomplished. Or choose one room each week to tackle.
Gift your heirlooms
As you begin to decorate, think about purging and gifting some of your treasures to friends and family. Create a family and friends pile and write a note to share the history of the items with them. This way, you can keep treasured heirlooms in the family and pass them along to the next generation to enjoy them as much as you did.
Donate items to those in need
If you have troubling passing off your belongings to your loved ones, consider donating them to charity. Create a pile for donations and call your favorite charitable organization to arrange for pickup. Donating your belongings is a great way to give back and spread joy.
Purge unwanted items responsibly
Create an area or room for discards, outdated paper, broken items, and items of no value and toss them. Also, use or donate unopened foods, perishables, cosmetics, and toiletry items and avoid buying additional food items. Be sure to also take note of what can be trashed versus recycled and separate these items accordingly.
Keep only what you love and need
Really think about each item and decide if it's worth keeping. Does it make you smile or have sentimental value? Then keep it. And choose items that fit your lifestyle today, not yesterday. Try not to hold onto items that do not enhance your life in some way. The goal of downsizing is to reduce clutter and give you more space to enjoy.
Lean on your support system
Call upon friends, family, a professional downsizing service, or your Erickson Senior Living personal moving consultant, and we will help you get on the right track to begin an easy and breezy transition. It's time to treat yourself to more support and less stress.
The most important thing to remember is that less is more. Once you reach your new home, you will be thankful to be surrounded by a small amount of truly valuable items.
And I will leave you with this quote from Sarah Breathnach, author of Simple Abundance:
"The size of your house is not related to the size of your soul, but the condition of your dwelling does reflect the condition of your being…of your mind, your body, and your spirit."
Enjoy your freedom from clutter at an Erickson Senior Living community
Consider an Erickson Senior Living-managed community if you're interested in living in a connected, active senior independent living community. Beautiful walking paths, gardens, resort-style amenities, an on-site medical center staffed by full-time medical professionals, and new friends await. Request more information today.
Back