Erickson Senior Living Vaccinates More Than 96% of Residents Against COVID-19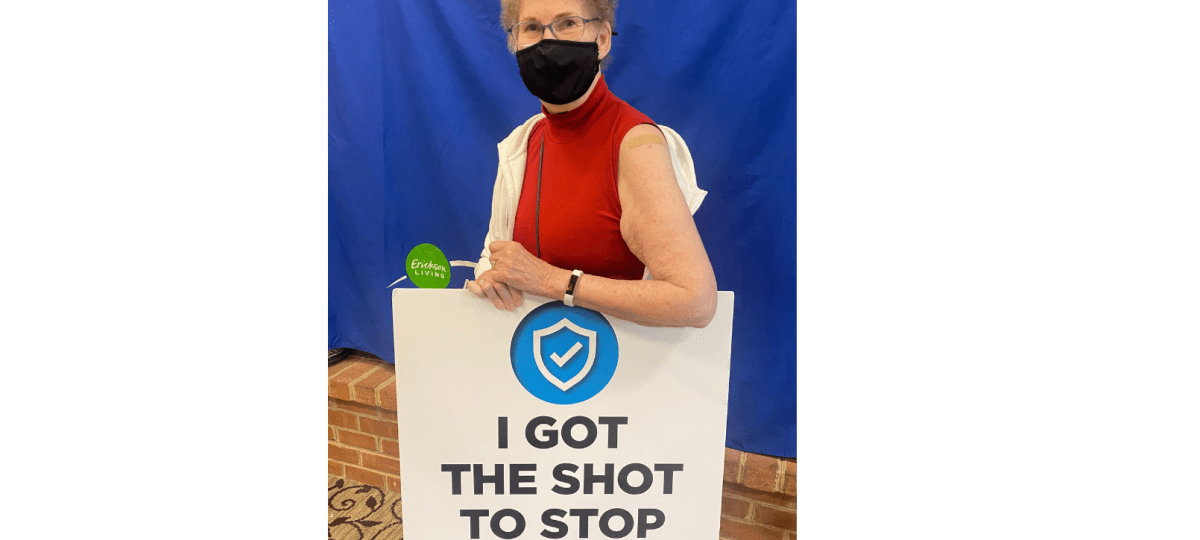 Erickson Senior Living today announced that 96 percent of residents at its 20 communities nationwide have received the COVID-19 vaccine.
"Today marks an important milestone for our company, our residents and their families," said Debra Doyle, chief operating officer at Erickson Senior Living. "The past year has impacted everyone, both personally and professionally. We faced the many challenges by working together and taking the necessary steps to help ensure one another's well-being in the face of the pandemic. We aspire to help people live better lives and now, we are grateful for the additional level of protection the COVID-19 vaccine provides to our residents. This critical achievement could not have been reached without the support of our vaccine distribution partners at CVS, the unwavering dedication of our staff and the inspiring perseverance of our residents."
Every resident living at one of Erickson Senior Living's 20 managed communities who wanted a vaccine has now received both doses. They continue to safely enjoy the abundant on-campus amenities, dining experiences, and friendships that are hallmarks of the active, vibrant Erickson Senior Living lifestyle. At all Erickson Senior Living communities, residents, staff and visitors continue to take precautionary measures, including wearing masks, maintaining social distance and frequent hand-washing, to keep each other safe and well-protected.
Residents and their families have expressed gratitude for the opportunity to receive the vaccine conveniently on campus.
"We are a family and we care for one another," said Geri Angel, a resident at Fox Run, an Erickson Senior Living campus in Novi, Michigan. "We've been through so much this year, but we've done it together. I got the shot because I care about my neighbors and look forward to seeing them more often. Now that the vaccine is here, I am confident and optimistic about the future. I'm grateful to Fox Run for bringing it right to us. They made it easy, and now I can't wait to share dinners and group activities with my friends and neighbors!"
Consider being part of one of Erickson Senior Living's strong and caring senior living communities. Beautiful walking paths, gardens, resort-style amenities, on-site medical centers staffed by full-time medical professionals, and new friends await. Request a brochure or visit now!
Back